My Kenya Diary
Sabrina Dhowre Elba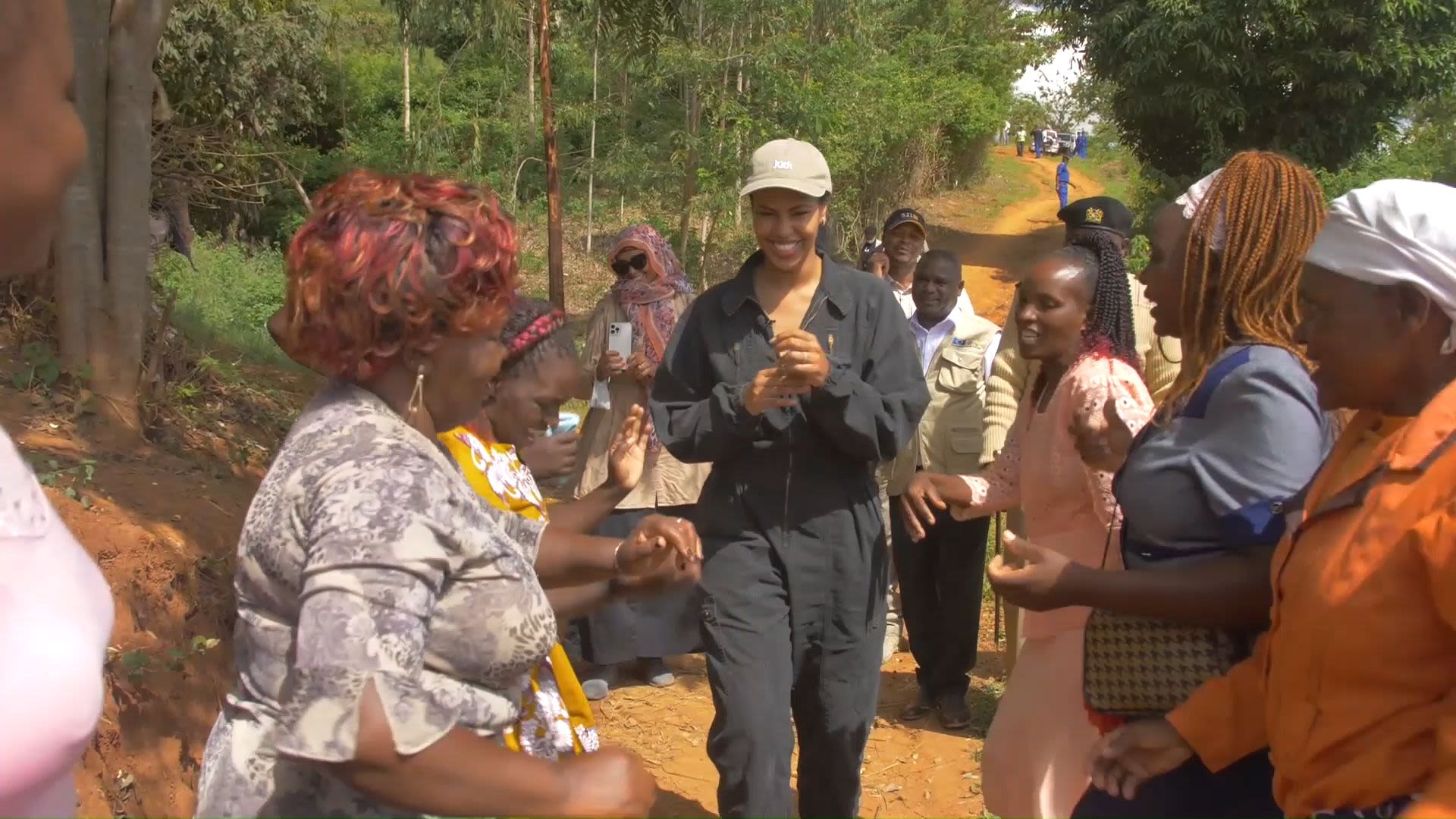 Actor, activist, model, and IFAD Goodwill Ambassador Sabrina Dhowre Elba went to Kenya to see how rural small-scale farmers are transforming their communities.
In her photo diary, she shares what she saw and learned on her visit.
Day 1
We're on our way to Embu county, near the foot of Mount Kenya, Africa's second-tallest mountain.
For millennia, it's been the source of much of Kenya's plentiful water resources – but now, the climate is changing.
Drought is more frequent and rainy seasons are less predictable. People here are beginning to worry about how to grow enough food.
Kenya is like a second home to me, but this is my first time in this region. I'm curious to learn how farmers are coping with climate change.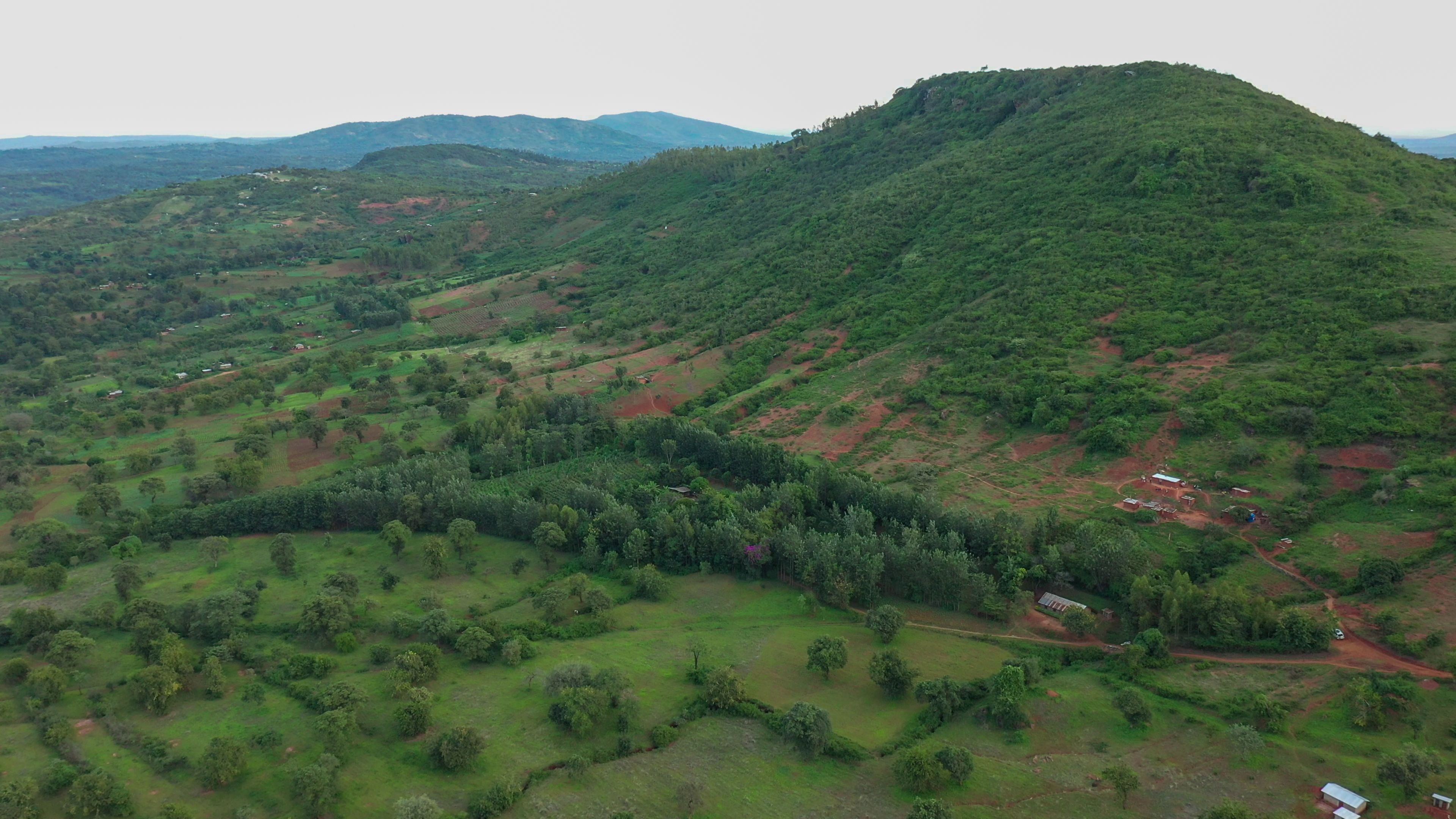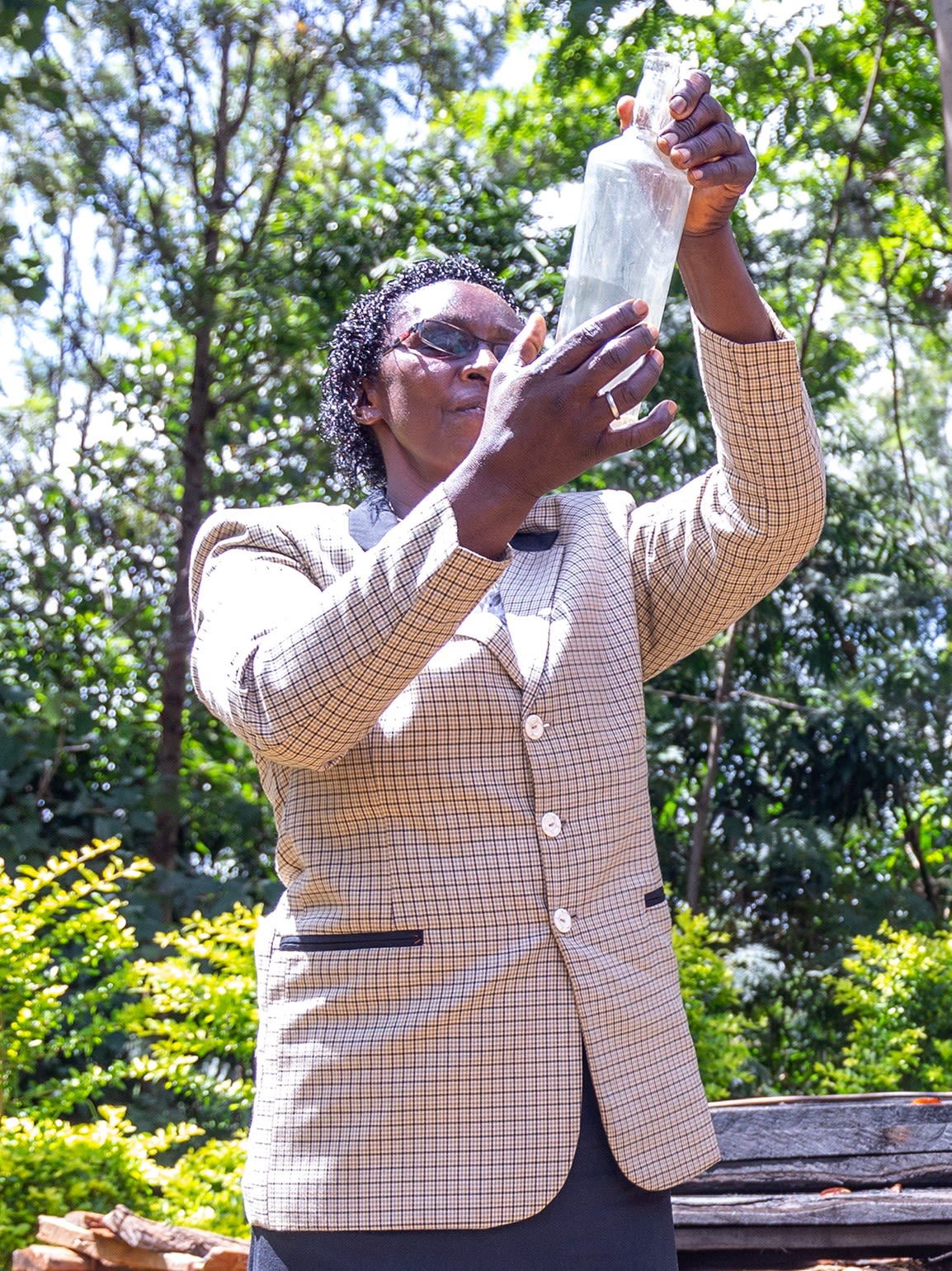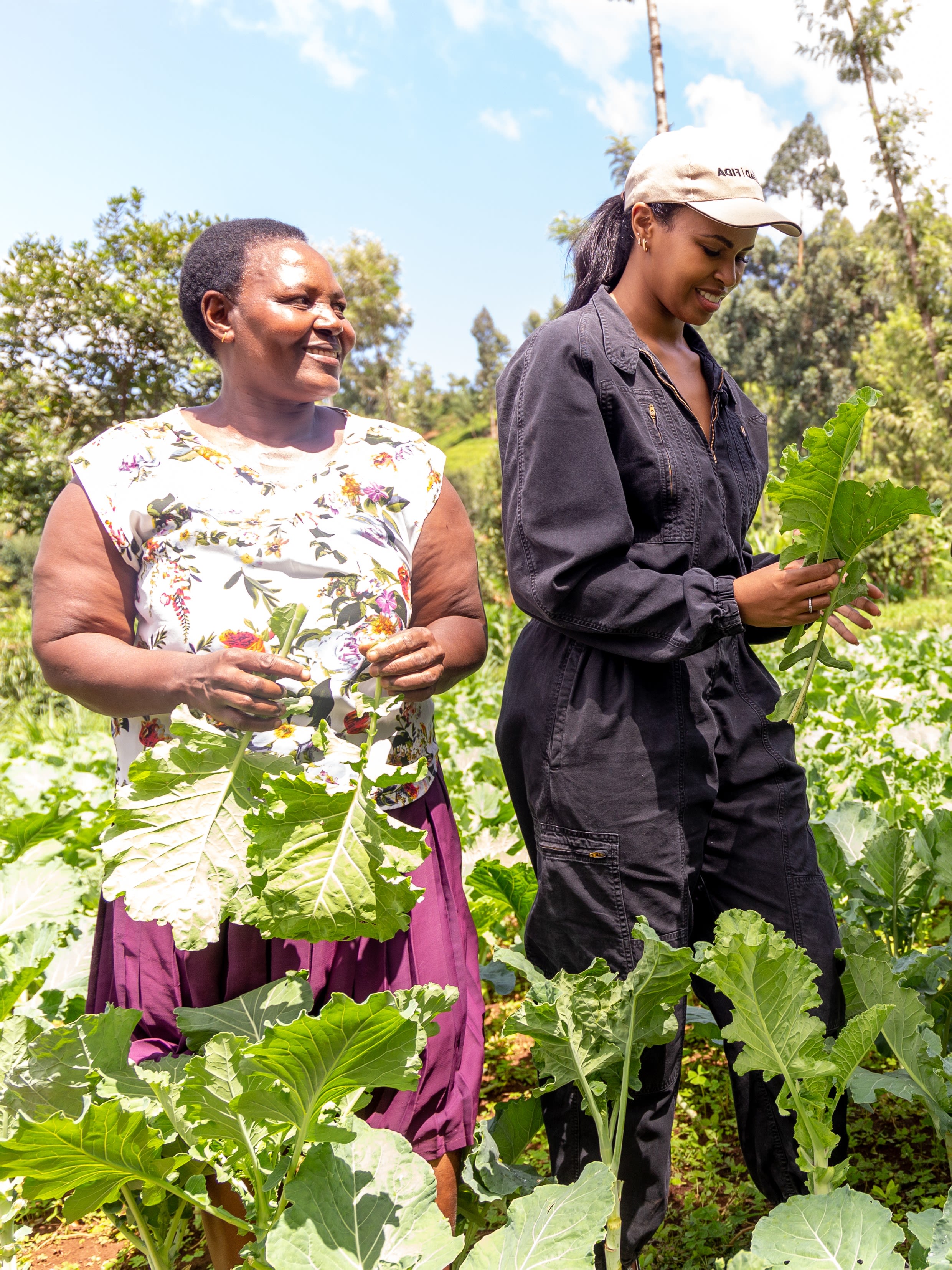 When I checked my weather app that morning, I didn't realise the forecast was partly thanks to Dionisia Marigu Njeru.
She uses her phone to send rainfall readings to the meteorological department which sends advisories to farmers to help them plan and adjust to changing rainfall patterns.
Next, I met Priscilla Wanjiru. She noticed that farmers had to go all the way to the nearest town for agricultural supplies, so she decided to bring what they needed to their doorsteps.
Through IFAD's KCEP-CRAL project, she started selling good-quality seeds and fertilizer to farmers and advised them on how to grow healthy crops. She now has over 500 clients.
On this trip, I'm realising that rural development isn't just about better farming techniques. It's also about entire economic ecosystems.
There are plenty of entrepreneurs like Mrs Wanjiru who can build a great business with a bit of help.
In Njukiri village, we visit a forest of new saplings that are tended to by local farmers, who plant their crops among the trees.

Through this mutually beneficial relationship, the trees shade the crops, which in turn nourish the trees.

With the support of UTaNRMP, the forest is being restored and the area is becoming an ecotourism destination!
My preconceptions of agriculture are changing.

Instead of endless fields of a single crop, trees and crops intermingle, supporting each other and keeping the soil healthy.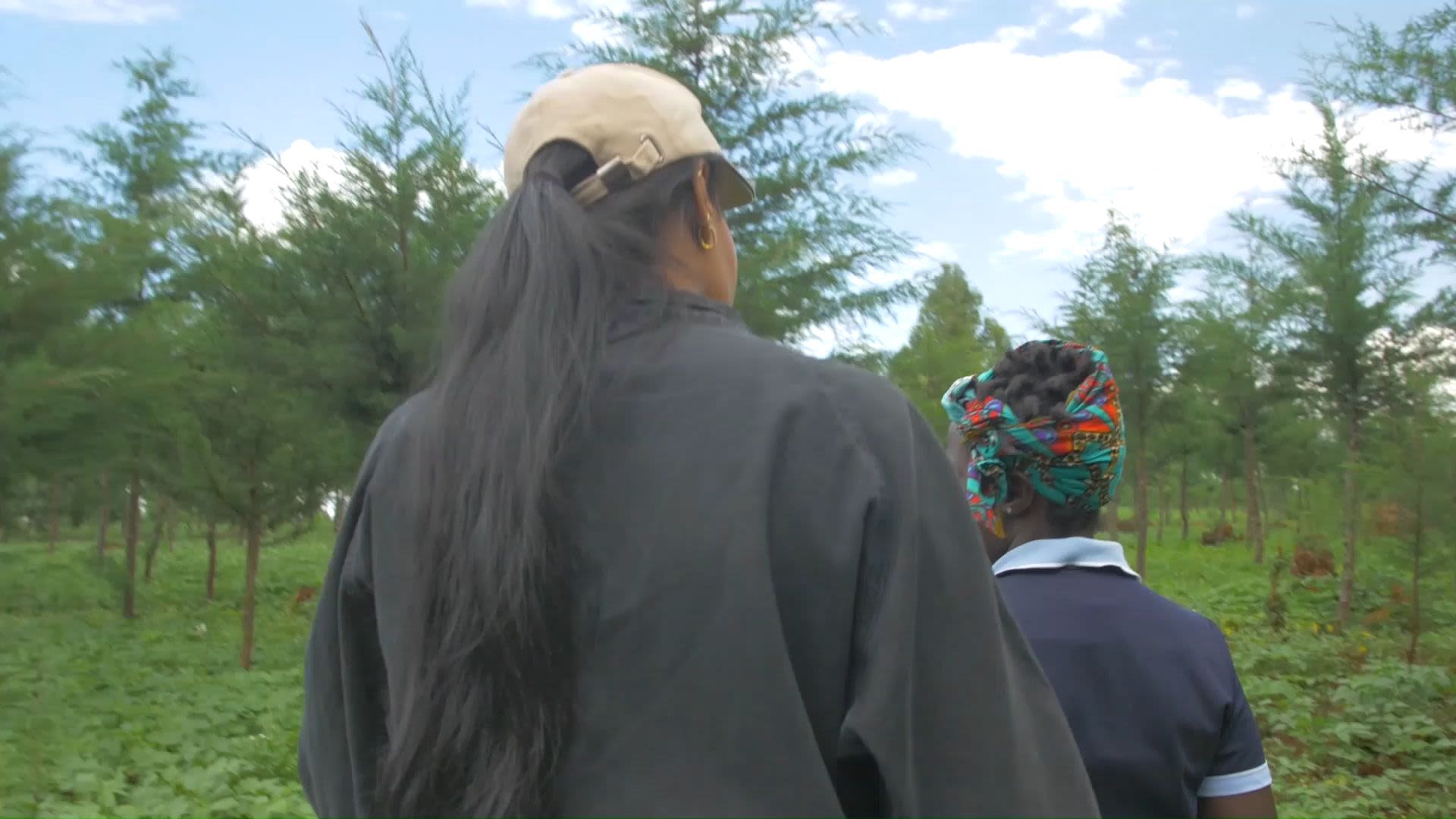 Day 2
Every time I've turned on a tap in Kenya, it's flowed with water from the Tana River.
And now I'm at the source.
Like much of the world, this area has been strongly affected by climate change, and the river's water resources are dwindling.
But the people here are innovative and resourceful, and with support from UTaNRMP, they've built an alternative irrigation system so they can plant and harvest crops year-round.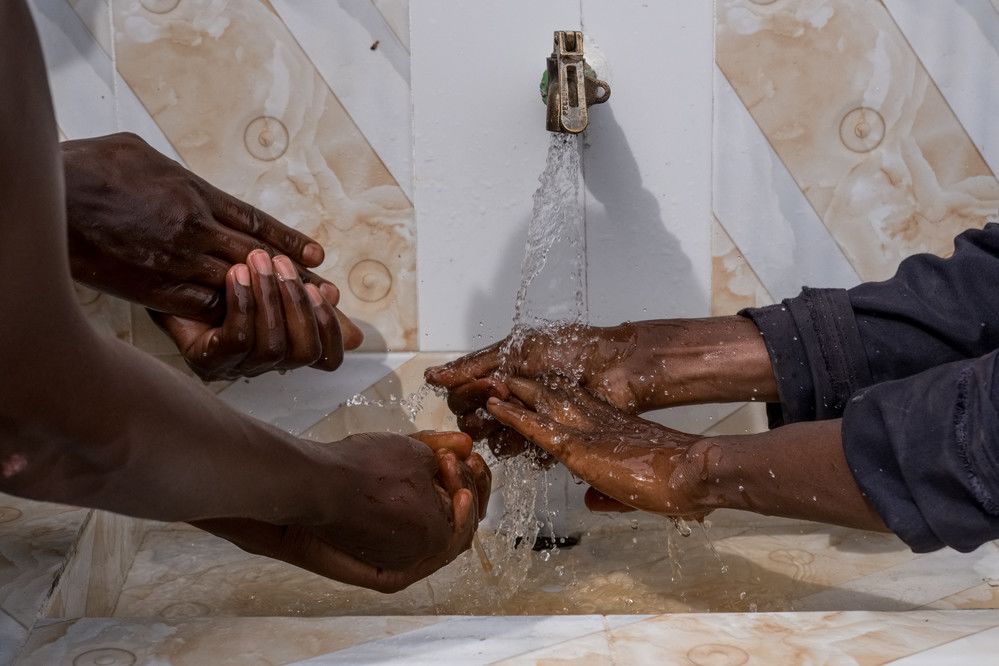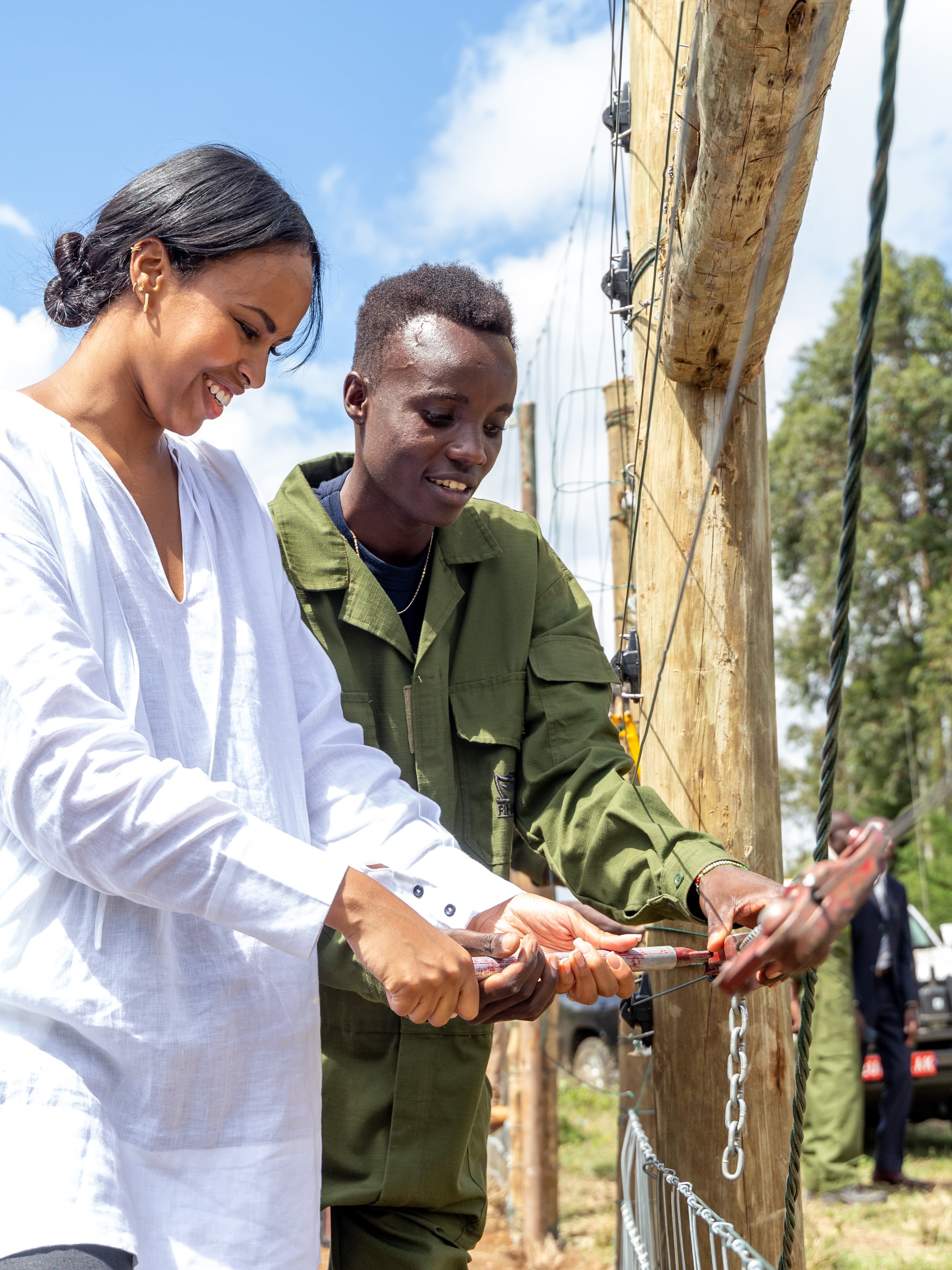 In Kabaru, small farms are dotted around a forest. With baboons and roaming elephants eating and trampling the crops, an entire harvest can disappear in the blink of an eye.
Today, we're stringing a fence to allow farmers and animals to safely live side by side.
Silas Murithi Gathigira takes me on a walk through his garden with his wife and their sons.

I pick a ripe French bean.

They're harvested twice a week and sold for about US$0.70 a kilo.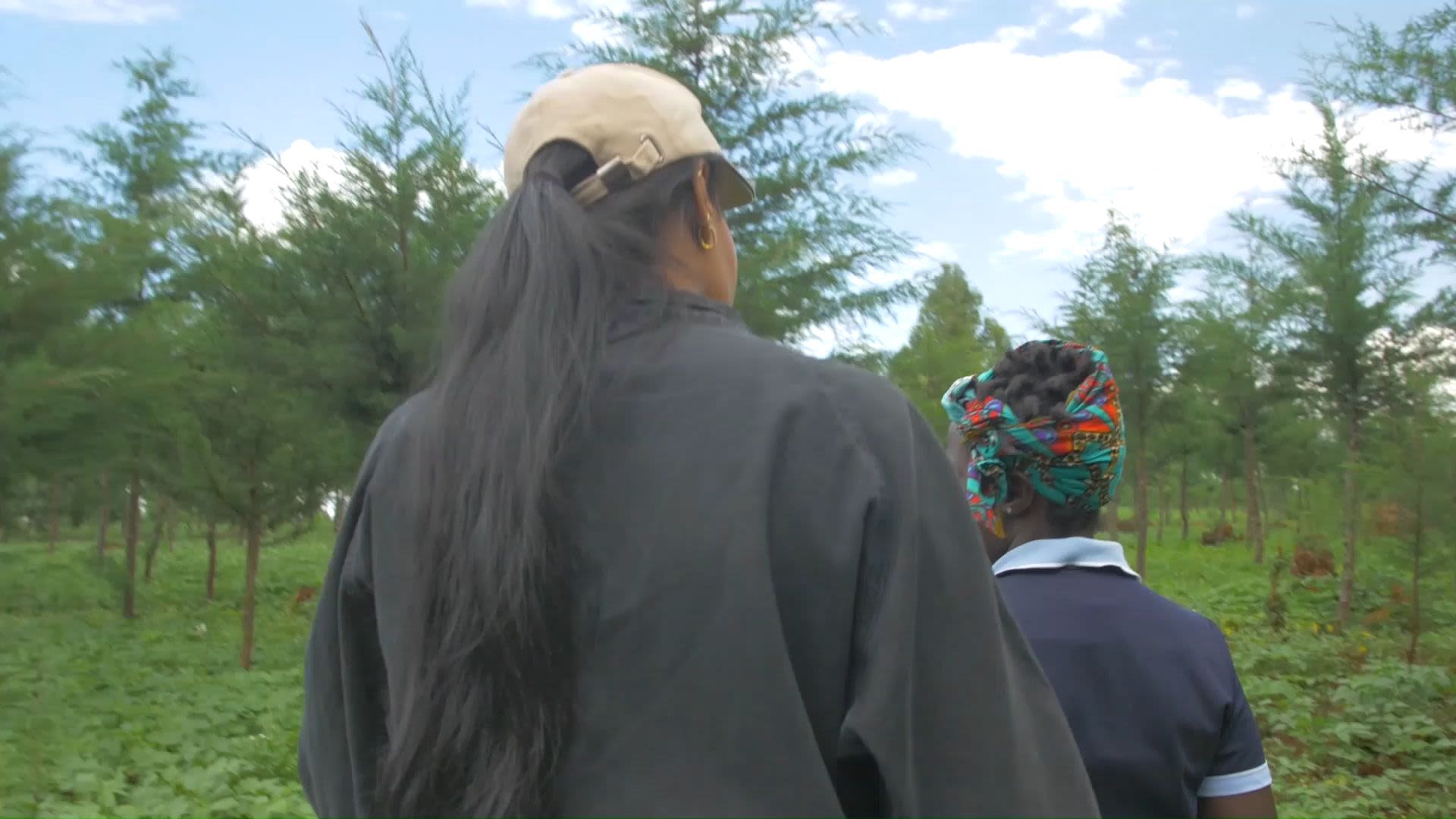 Day 3
Today, I'm back in Nairobi, where IFAD is launching the Crisis Response Initiative.
With the crisis in Ukraine, the costs of food, fuel and fertilizer are shooting up. Millions could be plunged into poverty and hunger.
We can't risk reversing development gains. We need to support vulnerable farmers so they don't lose access to inputs or markets.
Rural people are some of the hardest working people on the planet. We need to invest in them to support them through this crisis and help their communities thrive.