Message from the Director
The economic environment in which poor rural people seek to earn a living has changed dramatically over the past 20 years. In most developing countries, the private sector is now responsible for the majority of employment and income-generating opportunities, and has become the driving force for poverty reduction. The agriculture sector in particular is dependent on private-sector operators ranging from smallholder farmers (in our region mostly women) to traders and marketers. Part of IFAD's strategy is to engage as much as possible with the private sector and encourage private enterprise through its many projects and programmes. This strategy is organized along three broad lines of action: policy dialogue for local private-sector development; investment operations to support local private-sector development; and partnership with the private sector to leverage additional investments and bring knowledge to rural areas. In the Eastern and Southern Africa Division, we already have a variety of successful examples of public-private partnerships. Current projects and programmes that are being designed or implemented also include strong private-sector components. However, we would like to reach out to more private partners to make our poverty reduction initiatives even more effective. We are calling on private partners to engage with our projects for the benefit of all, especially poor rural women and men.
Ides de Willebois
---
Public-private partnership: a driving force for poverty reduction
Caption: Valerie Nyirandikuryayo, member of the cooperative COTHENK, checks the quality of the tea to be sold to the Nshili Kivi Tea Factory.
The private sector is increasingly becoming the driving force behind rural economies in many developing countries, particularly in Africa. Where government used to play a key role in productive activities, it has gradually withdrawn in favour of private enterprise. But the general move towards market economies does not necessarily reflect the interests of poor rural people. If not supported and given a voice, poor rural women and men struggle to capture the opportunities available in this new environment. As an organization primarily supporting poor rural people, IFAD needs to adapt its approaches to the new reality and make sure that the poor rural people it supports are equipped to interact more equitably with market forces.
Supporting private-sector entities that can provide commercially viable services and markets is becoming an essential component of sustainable rural development programmes. "Public-Private Partnership – PPP – is a kind of catch-all phrase," says Dan Vadnjal, acting Regional Economist. "It has meaning when we start to do something operational. IFAD can work with the private sector through specific programmes or with non-governmental organizations [NGOs]." As a donor institution, IFAD provides loans and grants to governments and NGOs and is not empowered to deal directly with the private sector. However, it can enter into public-private partnerships through its projects and programmes or by working with other organizations. The Eastern and Southern Africa Division has a number of examples of successful partnerships with the private sector, through projects or through grants to trade associations.
The ongoing Smallholder Cash and Export Crops Development Project in Rwanda was one of the first projects of its kind in which IFAD entered into a partnership with the private sector. The project aimed at rehabilitating a run-down government tea plantation at Nshili by developing 1 200 hectares of plantations and building the capacity of tea-workers associations to form a cooperative. However, there was no factory nearby to process the tea. Before making physical investments, the project facilitated the creation of Nshili Kivu Tea Factory, a joint venture company between private investors and the cooperative to operate a new tea factory that would process tea from its own plantation and from the smallholders. "It proved difficult to get a financial commitment from the private sector to finance the project," explains Claus Reiner, Country Programme Manager at IFAD. "IFAD persevered and it proved worthwhile in the end." The private partners financed US$ 2 million to construct a processing plant close to the plantation and contributed the required technical and marketing know-how, while IFAD provided US$ 5.2 million to upgrade the government plantation, which was then partly leased to the company and partly allocated to smallholders, and to establish new tea plantations and woodlots for smallholders. It also financed US$ 300 000 to buy the smallholders a 15 per cent share in the company. As of this year, 2 500 small producers are selling tea from their own plots to the company and also work on the plantation. The price they receive has increased by about 60 per cent, and as shareholders they sit on the board and can ensure fair producer prices. As far as private investors are concerned, additional smallholder production allows use of the factory to be maximized. The IFAD project has started supporting another tea estate at Mushubi with a view to replicating the model in a similar public-private partnership.
In Uganda, a public-private partnership was established in 1998 for vegetable oil production, which has proved to be a successful venture (see story below).
Another interesting example of IFAD's involvement with the private sector is PhytoTrade, the trade association set up six years ago in Southern Africa with a US$ 1.5 million technical assistance grant. It promotes natural remedies based on traditional knowledge of local farmers and links micro-producers living in remote areas of the region to global consumers. IFAD was the first and principal donor to support PhytoTrade, and as such has been instrumental in helping establish the institution. In 2007, nearly 15 500 primary producers sold more than 80 000 kg of raw or semi-processed natural products to PhytoTrade members (typically cosmetic and food companies in the natural products market). "In this case, the trade association works as a vehicle to channel public money into business," says Vadnjal.
In terms of microfinance, a typical example is found in Kenya with Equity Bank Kenya, an investment fund set up as a component of the IFAD-supported Smallholder Horticulture Marketing Programme (SHoMaP) IFAD entered into a partnership with the Ministry of Agriculture and the Alliance for a Green Revolution in Africa (AGRA) to use the fund to help smallholders build viable businesses. The three partners contributed US$ 2.5 million each to the Fund. The Equity Bank was able to offer lower interest rates and now has a range of financial services and business support from input supply to marketing to smallholders. Negotiations are under way to provide an insurance option for small-scale farmers.
A forthcoming programme in Mozambique will also implement public-private components. The Rural Market Promotion Programme (PROMER), negotiated last July and expected to become effective at the beginning of 2009, will promote commercial partnerships by introducing purchase contracts between existing agro-processing companies and smallholders. It will help companies to share the cost of establishing a partnership, and at the same will help build capacity of farmers' organizations. "The programme will work with existing private companies," says Alessandro Marini, Country Programme Manager at IFAD. Meanwhile, in Malawi, the recently-agreed Rural Livelihoods and Economic Enhancement Programme (RLEEP) will concentrate on developing commodity value chains and will provide matching grants to PPPs, consortiums and farmers' groups. Also worth mentioning is the Rural Income Promotion Programme (PPRR) in Madagascar, which is helping small-scale agricultural producers introduce and commercialize new products by creating "partnership poles" (poles de partenariats).
Finally, one of IFAD's latest ventures covering the whole of Africa is the African Enterprise Challenge Fund, to which it has provided a US$ 200 000 grant. The fund, worth a total of US$ 50 million, is hosted by AGRA and operated by the management consultancy firm KPMG. It offers matching grants to small- and medium-size businesses across the African continent that have clearly benefited poorer rural people and the rural economy.
When it comes to introducing public-private partnerships, IFAD remains somewhat restricted by its own instruments. "We do not lend to the private sector, and that in itself is a limitation," explains Ed Heinemann, Senior Economist at IFAD, "but we're looking at the possibility of modifying our lending instruments to be able to engage more directly with the private sector."
For further information, please contact:
---
Success Stories from the Field
Burundi: revolving livestock scheme
In order to be eligible to receive a cow, farmers have to provide adequate shelter for the animal.
Many farmers in Burundi lost their livestock as a result of the recent civil conflict. The overexploited soils are rapidly losing their fertility and smallholders are unable to cultivate enough to feed their families properly. In a country where more than 94 per cent of the population depends on farming, the situation has become increasingly difficult. Despite ongoing fighting in the country, the IFAD-funded Rural Recovery and Development Programme has continued to support rural communities in four of Burundi's 16 provinces. The programme has helped rebuild the livestock sector and improve agricultural productivity in the Cibitoke, Gitega, Kayanza and Karusi provinces, using a solidarity chain system for livestock. The system allows equitable and slow restocking within the communities. This revolving livestock scheme is highly popular, and also has an equivalent for seed distribution.
An innovative approach to community ownership and sharing
Working with local officials and NGOs such as ACORD, PREFED, AFRICARE, TWITEZIMBERE and OXFAM, the programme began forming Community Development Committees (CDCs). These community-based organizations have the responsibility to plan and manage local development processes, including the proper functioning of the revolving scheme for livestock. The CDCs select the beneficiaries, help them understand and fulfil the requirements for participating in the scheme and ensure that farmers respect the rules, in particular regarding the passing on of animals on to others in the community.

The first step is to decide which animals will be assigned to whom. The poorer the household, the smaller the animal, since raising large livestock can be quite costly. "In order to be eligible for the scheme, farmers must have sufficient fodder production and adequate shelter for the animal. If they don't fulfil these conditions, the animal may be passed on to someone else until they are ready," says Yves Minani, Programme Coordinator. "The communities are very strict about this because the animal belongs to the group, not to individuals."
Farmers take great care of the animals, not least because other community members, who are future beneficiaries of the scheme, are also observing the animals' well-being.
To receive a bull or a cow, the beneficiary has to prepare enough fodder and build a barn. For goats and pigs, the requirements are less stringent, but in all cases farmers have to reside on the farm to be able to take care of the animals, to make a request to host the animals and to accept the obligation of passing on the off-spring.
Farmers receiving a pregnant heifer have to pass on the first female offspring. Recipients of a bull are expected to use the animal to impregnate 50 cows, after which the bull is transferred to a farmer located in a different area, to avoid problems of in-breeding. When the bull grows old, the CDC sells it to buy another cow. The owner makes money by charging farmers for the services of the bull and receives a pregnant heifer or three she-goats once the animal has moved on. Often, however, the farmers prefer the regular income from impregnating cows and the benefit of large amounts of manure, and so they request the CDC to exchange the bull with one based in another village.
Very poor households that cannot afford to meet the conditions to host a cow can be eligible to receive three pregnant she-goats, which require far less land to pasture. Goats are more commonly used in the system than cows – about 33 000 compared to 1 000 cows and bulls – but they are also more difficult to track. A farmer may reimburse the three goats over a period of time rather than all at once, which makes it difficult to know who received what from whom.
Poor farmers who have no livestock but have sufficient land to keep an animal are eligible for the scheme. They sign a contract in which they agree to pass on the first female calf born by the heifer they will receive, after which they become the owners of the cow. The contract is an agreement between the beneficiary and all the other members of the CDC, the community and the local administration. Once they claim to be ready to receive the animal, the CDC checks whether they fulfil all the criteria.
Community members, especially those on the waiting list, keep an eye on the animals as they move along the chain, making sure they are well cared for by their owners. Each beneficiary also receives technical advisory services from the provincial branch of the Ministry of Agriculture and Livestock, including training in animal husbandry and appropriate veterinary services.
Improving local breeds and capitalizing on manure
Bulls produce more manure than cows but require more maintenance.
To improve local breeds, the programme introduced animals with a high potential for producing manure, milk or meat. "A major innovation of the programme is that it has found a way to introduce and disseminate male animals with above-average characteristics, which allows them to improve the overall breeds," says Claus Reiner, outgoing IFAD Country Programme Manager for Burundi. "Through traditional breeding practices, they can quickly upgrade the herd quality."
Manure is the most important benefit for participants of the scheme. Mineral fertilizers are very expensive and difficult to come by in rural areas, and manure is the only means for participants to restore soil fertility. Since the scheme was introduced, the crop yields of participating farmers have more than doubled as a result of manuring.

"Bulls produce much more manure but they are far more expensive to maintain. Despite the high quantity of manure and the regular income provided by impregnation, farmers prefer to receive female animals – milk production increases family nutrition and provides extra income as well, and farmers get to keep the offspring, too," says Astère Simbashizweko, head of the programme's on-farm production support component.
Additional benefits
In addition to improving soil fertility, the scheme offers many other benefits for poor rural people. As a result of the cultivation of fodder grasses, farmers have adopted improved farming techniques, especially for soil conservation. The fodder grasses help fix the soil and protect against erosion.
The scheme has been extremely important in areas where farmers have no access to credit. In rural Burundi, livestock – goats in particular – replace savings as they can be converted into cash in times of emergency.
Overall nutrition standards have improved thanks to the production of milk, and the revenue from livestock and improved cultivation has allowed many farmers to improve their standard of living. The programme has also strengthened social cohesion by instilling a sense of ownership as a community, which has significantly reduced incidents of theft.
The highly participatory element of the programme has enabled communities to take full ownership of the chain process and helped prevent animals from being stolen by the rebels or others during the conflict. While donors and NGOs working in Burundi lost almost all of their livestock to rebels, the programme only lost four cows.
The rapidity and visibility of the scheme have made it very popular in the pilot communities, and the success of the scheme makes it ideal for replication. The ongoing Transitional Programme for Post-conflict Reconstruction (PTRPC) and the recently launched Livestock Sector Rehabilitation Support Project (PARSE) will capitalize on lessons learned from the Rural Recovery and Development Programme experiences in revolving livestock. PARSE also plans to introduce farmers to the possibility of using animal traction to plough the land they cultivate.
For further information, please contact:
Related links:
---
Madagascar: strategic planting - establishing equitable and diversified commodity chains for better rural income
When the floating bridge is broken, trucks sometimes wait for days to cross the river on platforms.
In the communities of north-eastern Madagascar, a two-hour drive from the bustling harbour of Tamatave, farmers live by the rhythm of the rice and litchi harvests. Plentiful months are followed by lean periods, often lasting up to nine months a year. The Rural Income Promotion Programme, financed by IFAD and implemented by the Government of Madagascar, has introduced honey and chilli pepper production, two products that were poorly valued by farmers in the region, and is providing market linkages for producers to sell all their production at fair prices. Newly formed producers' cooperatives are now running Market Access Centres for storage and marketing and are able to access credit through a microfinance institution that the programme helped to strengthen in these areas.
Fénérive Est is located a hundred kilometres north of the busy Malagasy harbour of Tamatave, the country's second largest economic centre. But a road full of potholes and an unreliable floating bridge isolates this not-so-distant town from its biggest neighbouring market.
"During the litchi season, if the floating bridge breaks downs, you can find a queue of up to 60 kilometres of loaded trucks waiting to cross the river," says Marcellin Leon, Communication Officer for the programme, as he watches farmers unload their bags of cloves from a truck into a local boat.
Most farmers in the region produce rice, litchis and cloves, all seasonal products harvested and sold once a year. Paying for transportation is a luxury. Most of them sell their products at low prices to intermediaries who collect and then transport the goods to Tamatave for export. For the poorest farmers, who have limited or no access to land, this translates into three months of autonomy and nine months of hardship during which they have to beg for loans at high interest rates from local money lenders.
To help poor farmers increase their income and break the cycle of debt and dependency on the collectors, the programme introduced new agricultural products such as chilli peppers and honey, which can be harvested all year round, and helped farmers gain access to markets for their new and traditional crops by creating community-owned Market Access Centres. The programme also provided technical support to farmers to help them intensify their production to meet market demand.
The programme works around "partnership poles" in seven communes and along five commodity chains: honey, chilli peppers, rice, litchis and oil of cloves, most of which are exported from Tamatave and Antananarivo to Asia, Europe and the United States (US).
To establish the link between producers and export companies, the programme first helped producers organize themselves into cooperatives and provided training on marketing, managing stocks and ensuring quality production. In the case of honey production in particular, farmers have to follow rigorous hygiene rules to adhere to international food safety standards. The honey is tested at source, a necessary process to obtain the certification required by export companies, and then again before entering the European Union and US markets. The programme provides support to the cooperatives to ensure that they fulfil the requirements for international certification, and helps them promote the commodity internationally.
The programme also built warehouses and Market Access Centres. The centres are owned by a cooperative, which hires a manager and oversees production and storage, as well as the distribution of incomes.
"The objective of the programme is to enable poor farmers to sell their produce directly to large-scale buyers and exporters to improve their income," says Sesy Soja, Programme Coordinator. With fewer intermediaries, producers get much better prices. In addition to strengthening the community's ownership of the value chain of existing commodities, the programme introduced products that were not traditionally cultivated in the region such as chilli pepper and honey, but for which a market already existed. "We also suggested activities for which there was a potential market, such as keeping pigs. This sort of innovation has opened new marketing opportunities for the local producers," says Soja.
"The programme also ensures that each growth pole produces both export crops such as cloves and chili peppers, and local market crops such as rice or maize," says Benoît Thierry, IFAD Country Programme Manager for Madagascar. "The production needs to be balanced to ensure the region's food security."
Securing income all year round
All participating producers seem to be benefiting from the project's interventions. "For me, the biggest advantage of producing chilli peppers is that I have a steady income all year round," says Joseph Manahirana, member of the KOTAM cooperative of Ampasina Maningory. "I always have some money in my pocket to pay for my children's school fees, petrol, sugar, some clothes and food during the lean season. I used to earn no more than 100 000 ariary [US$ 64.50] per year. In 2007 my chilli pepper production allowed me to triple my income. I was able to make 340 000 ariary [US$ 220]!"
Before, farmers had to borrow money from the wealthier business owners and money lenders at exorbitant rates to make it through during the lean season. They were trapped in a vicious cycle of having to sell all their produce immediately and at low prices to repay their debts. Now the money lenders know that they cannot exploit farmers anymore.
Introducing innovative financial services to reach the poorest people
Elizabeth Tsaramalo built a new house after she set up her own pig-raising activity.
Most small-scale enterprises in the area require land and some investment to start up. To ensure that poor people are able to start a microenterprise to raise their income, the project helped OTIV, a local microfinance institution, to relocate to also offer services to remote areas. OTIV offers savings accounts and credit to the local population at competitive rates as well as special credit to cover the lean season.

An innovative credit facility, the communal warehouse (grenier commun villageois) allows farmers to store their produce with OTIV until commodity prices increase, in exchange for a loan based on prospective earnings. Elizabeth Tsaramalo, a member of a self-help group of 10 women who decided to venture into pig farming, used the credit to buy a few pigs in 2006. Two years later she was able to build a new house made of corrugated iron and wood, for which she paid 2.0 million ariary (US$ 1 300). Most villagers in live in huts made of bamboo and palm tree leaves.
For the 70 per cent of people with no land and no assets, the programme set up a fund from which groups of four to five villagers can borrow small amounts of money for commercial activities such as selling tea or coffee, or buying and reselling fish for a small profit. They act as guarantors for one another, repaying members' debts as a group.
Although they are much better off than in the past, farmers continue to be vulnerable, in particular to extreme weather. This year's cyclone heavily disrupted farming activities, destroying crops and flooding many fields. It took six months for farmers to recover from the disaster and harvest the first chilli peppers of the year. The rice harvest was also poor this season because of an unusually dry summer.
Protecting members from soaring commodity prices
Madagascar has not been spared from the global rise in food prices. The price of sugar, oil, and other commodities has doubled in the last two months. When the lean period starts in October, November, prices – and demand – are expected to soar. "We are well aware that this will happen," says Jacques Tsaramalo, President of the KOVI cooperative of the Iazafo market access center. "We keep part of our production in the communal warehouse for the local market, to make sure that our members are able to buy rice at reasonable prices. If they spend everything on food during the lean season, they will not have enough money for production next year!"
For further information, please contact:
Benoît Thierry, Country Programme Manager, IFAD
b.thierry@ifad.org
Sesy Soja, Programme Coordinator, Rural Income Promotion Programme
cp@pprr.mg
Related links:
---
Uganda: a successful public-private partnership for vegetable oil production
For Vincent Munyola, his oil palms act as a buffer zone for monkeys, which used to eat his crops.
Since the early 1990s Uganda has been importing nearly all of its vegetable oil requirements from Asia, bearing the considerable expense of shipping and trucking the product over the long inland road from Mombasa to Kampala. A study carried out by the Food and Agriculture Organization (FAO) at around the same time confirmed the suitability of conditions in Uganda to develop oil palm. Oil palm is a potentially high income-earning crop that had already proved extremely beneficial to smallholder producers in other African countries. The Government of Uganda asked IFAD to support the development of its own vegetable oil production and refining to help reduce its import dependency and to ensure a high-quality national oil production capacity at prices that even poor people can afford. In 1998 the Vegetable Oil Development Project (VODP) was launched.
"Unsaturated fat such as vegetable oil is essential to a healthy diet. It facilitates the absorption and transport of fat-soluble vitamins A, D, E and K," explains Marian Bradley, IFAD Country Programme Manager for Uganda. "Yet most Ugandans consume 30 per cent less than the recommended daily intake of oil. This project contributes to improving overall nutrition for the whole country."
Boosting production of traditional oils
One component of the project is focusing on improving smallholder production of traditional vegetable oils, such as sunflower, for local and national markets. The project works with farmers to help distribute better varieties, improve cultivation techniques, develop local processing, and link farmers to markets. It trained producers to introduce simple quality controls to meet national standards in order to create viable enterprises. Quality is improving steadily, and both producers and consumers have gained confidence in the products as a result. Overall there has been significant growth in the production of oil-producing crops, even in the north of the country, which is still beset by security problems.
Creating an oil palm industry
A second component of the project focused on introducing oil palm cultivation in Uganda. With its much higher yield – about six times greater than other oil crops – oil palm will eventually help supplement vegetable oil obtained from traditional oil seeds. The area chosen for cultivation was Bugala Island on Lake Victoria, a very poor remote community covered by degraded grasslands and mostly secondary forests, and with poor infrastructure and very limited development opportunities. These conditions constituted major challenges for the project.
Under the VODP, IFAD joined with the Government of Uganda in search of a private-sector partner for oil palm development that would bring technical expertise for plantation development and modern industrial refining methods that respect environmental safeguards and ensure a high-quality consumer product that complies with food safety standards.
On the nucleus estate's tree nursery, seedlings are ready to be dispatched to farmers on the island.
Finding a private company willing to make a long-term investment in this sector was not easy. The search for a suitable operator and subsequent period of negotiations took six years. Finally, in April 2003 the government and the private-sector partner, known as Oil Palm Uganda Limited (OPUL - a consortium comprised of Wilmar, managers of the plantation and Bidco, responsible for processing and producing palm oil products) signed an agreement. The oil refinery began operation in November 2005. The Kalangala Oil Palm Growers' Trust (KOPGT), the local farmers' association, joined OPUL in 2006.
To demonstrate its commitment to the enterprise and achieve greater efficiency of scale, Bidco increased its investments from US$ 33 million to US$ 120 million. In collaboration with the government, Infraco, a donor–funded project development company, financed the building of roads, brought in electricity and water and established a ferry service to the island in 2006.
"Before the project came in, there was nothing on the island," says Nelson Basaalide, Manager of KOPGT and a native of Bugala. "No roads, no electricity, no water points. Today, things have changed drastically. With the establishment of the plantation, people come all the way here to work, private investors have built tourist hotels and we now have a reliable transportation service to and from the mainland."
Ensuring that smallholders benefit
On the outgrowers' plantations managed by OPUL, cover crops fill the spaces between palm oil trees and prevent soil erosion.
Working as partners, OPUL and farmers are developing 10,000 hectares of oil palm. A third of that land is cultivated by small-scale producers. OPUL manages outgrowers' schemes for farmers, clears the smallholder producers' land, provides seedlings and fertilizers, and follows up with technical support. It employs over 1,400 Ugandans on its plantation and has built access roads to many remote households on the island. OPUL also provides housing and healthy meals to its employees and runs a local clinic with a clinic officer and a visiting doctor. As a result, overall health conditions have improved and malaria cases have dropped from 100-200 cases to 30-40 cases a month.
If suitable land is found elsewhere in the country, a further 30 000 hectares will be planted. At that point, Uganda should become self-sufficient in vegetable oil.
IFAD helps ensure that smallholders reap the benefits of investments in this new industry. The project helped small-scale farmers establish oil palm plantations and set up their own producers' association to manage their role as suppliers for commercial palm oil production. IFAD funds have established the KOPGT, which gives farmers credit to start and maintain their own plantations and ensures they get a fair deal when selling their fruit to Bidco. The trust also holds 10 per cent shares in OPUL.
Environmental benefits
In its refinery in Jinja, Bidco uses state-of- the-art technology to ensure that its oil products are of the highest quality.
The project faced concerns over the environmental impact of the oil palm plantations and the crude oil mill on the island. For plantation development, there is a "no burn" policy, and cover crop is planted as a soil protection measure when the palm trees are small. Furthermore, a 200 metre protective border along the lake shore has been maintained to prevent siltation from soil erosion and conserve marine resources and water quality. Construction of the crude oil mill is just starting, and provision has been made to prevent effluent run-off into the lake, and energy will be provided from the waste of the fresh fruit bunches.
By unifying producers and processing, the project also eliminates damage to the environment caused by small-scale oil palm processing techniques.
Benefits for all
The whole population stands to benefit from enhanced domestic vegetable oil production. Vegetable oil intake has already doubled in the drier production zones, where the project is supporting traditional oil seed crops, setting a trend that looks certain to continue.
Bidco is producing high-quality palm oil products affordable to everyone. "We produce vegetable oil, margarine, soaps and detergents of varying formats – small bottles or big jerry cans – and of different brands, to allow all Ugandans, whether rich or poor, to have a healthy diet and improve their hygiene," says Kodey Rao, Managing Director of Bidco Uganda Ltd.
Although it will be another two years before the full benefits of the oil palm plantations will be reaped by smallholders, the project's success is already being felt elsewhere. The number of small traditional oil mills in rural centres has grown from 6 to 33, and an estimated 80 000 households have benefited from increased income and employment opportunities. Competition has also brought farmers better market prices for their traditional oil seeds. In some districts, notably in the eastern part of Uganda, market channels are emerging for the sale of citronella oil – used as traditional mosquito repellent – to neighbouring Kenya.
The Ugandan oil palm enterprise still requires long-term commitment, but the country could become self-sufficient in the coming years and eventually export vegetable oil. The process has been long and has had its share of delays and difficulties, but the gains promise to be considerable, for both the national economy and smallholder farmers.
For further information, please contact:
Marian Bradley, Country Programme Manager, IFAD
m.bradley@ifad.org
Related links:
---
News & events


Regional Implementation Workshop 2008
The division's annual Regional Implementation Workshop will take place on 10-14 November in Kampala, Uganda. On the agenda is: "Public-Private Partnerships – Challenges for Agricultural Development."
---
COSOPS, loans and grants presented to the September Executive Board
Country loans
Madagascar: Support to Professional Organizations and Agricultural Services Project (AROPA), which aims to professionalize farmers' organizations and support agriculture services. US$ 18.7 million loan and US$ 550 000 grant
Mozambique: Rural Markets Promotion Programme (PROMER), including scheduled loan signing on 17 September in Rome, US$ 31.1 million loan for a total programme cost of US$ 40 million
Country grants
Uganda: Grant to the Uganda Women's Effort to Save Orphans (UWESO) for Institutional Capacity Strengthening, Resource Mobilization and Rural Financial Services Expansion, US$ 680,000 approved in 2008. IFAD support to UWESO was initiated in 1994, with grand funds from the Belgian Survival Fund, and this partnership has provided about US$ 4.1 million over 14 years.
Rwanda: Kirehe Community-based Watershed Management Project, US$ 20.5 million – to be followed by a second grant of US$ 6.32 million when resources become available – for agricultural intensification to help poor smallholders in Kirehe District of south-eastern Rwanda
---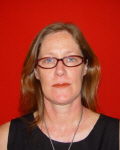 Helen Gillman has been appointed Knowledge Management Officer for the Eastern and Southern Division. Previously, she was working in IFAD's Communications Division as Manager of the Editorial Unit.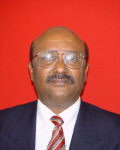 Hamed Haidara is taking over the position of Country Programme Manager for Burundi and Comoros. He was previously a Country Programme Manager in the Western Africa Division.
The IFAD Country Office in Tanzania will be filling two support staff positions in mid-September, following the signing of the Host Country Agreement by IFAD's President in July.