RURAL VOICES

Challenges. Hopes. Solutions.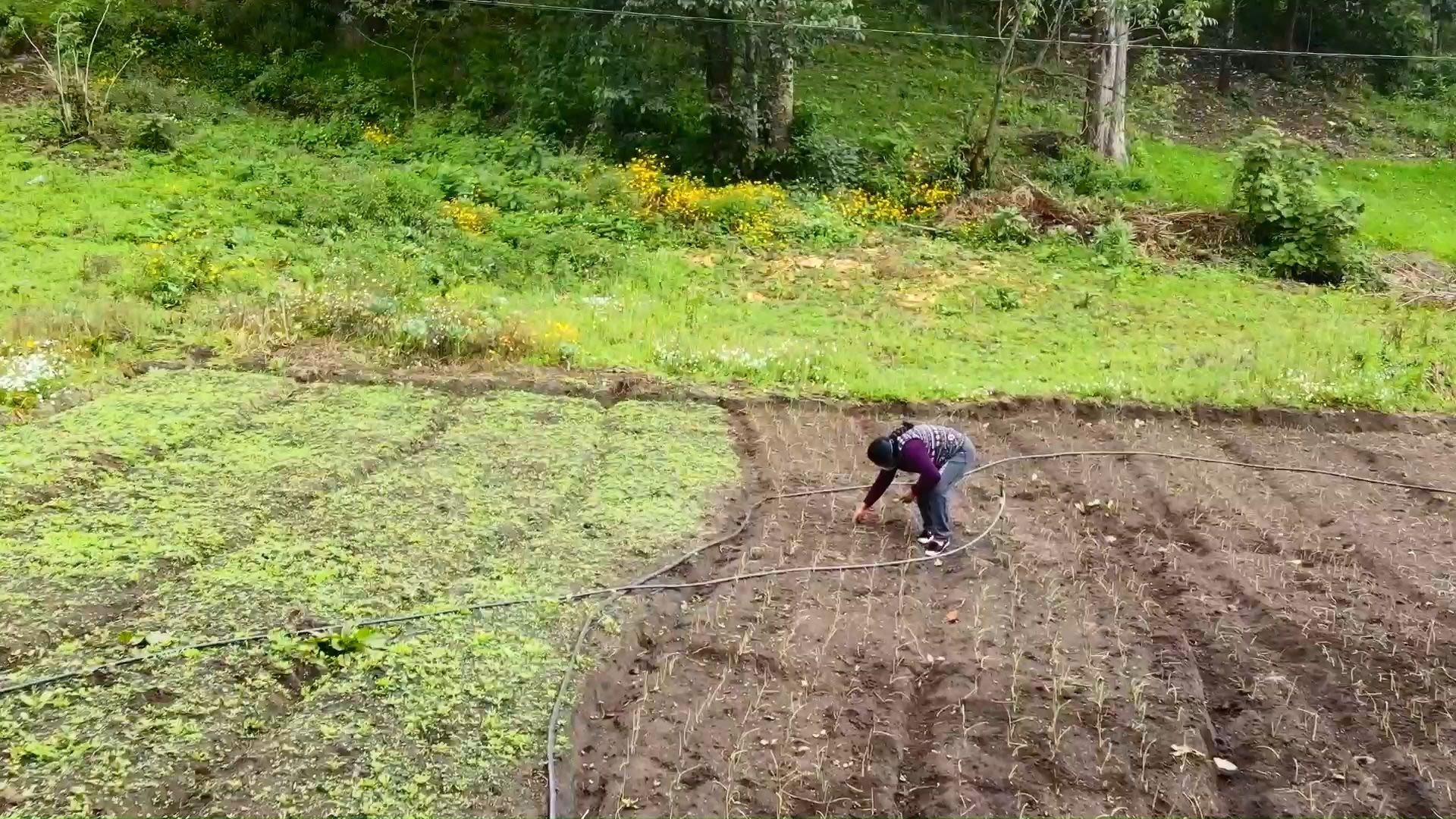 "I believe that with all this work, we will achieve a fairer future for farmers around the world – with a healthy environment, equitable access to healthy food, quality water, dignity for everyone.
When it comes to the changes we need to make to our food systems, rural small-scale farmers are our on-the-ground experts: they know what it's like to navigate challenges like climate change and what it takes to produce good food for all.
We've been speaking with small-scale farmers and producers around the world, listening as they describe their successes and their struggles – and we want to make sure their voices are heard.
Meet the people at the heart of our food systems and discover their worries, hopes, and solutions for a brighter future.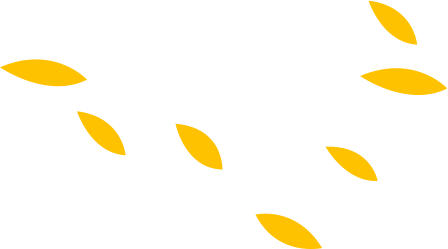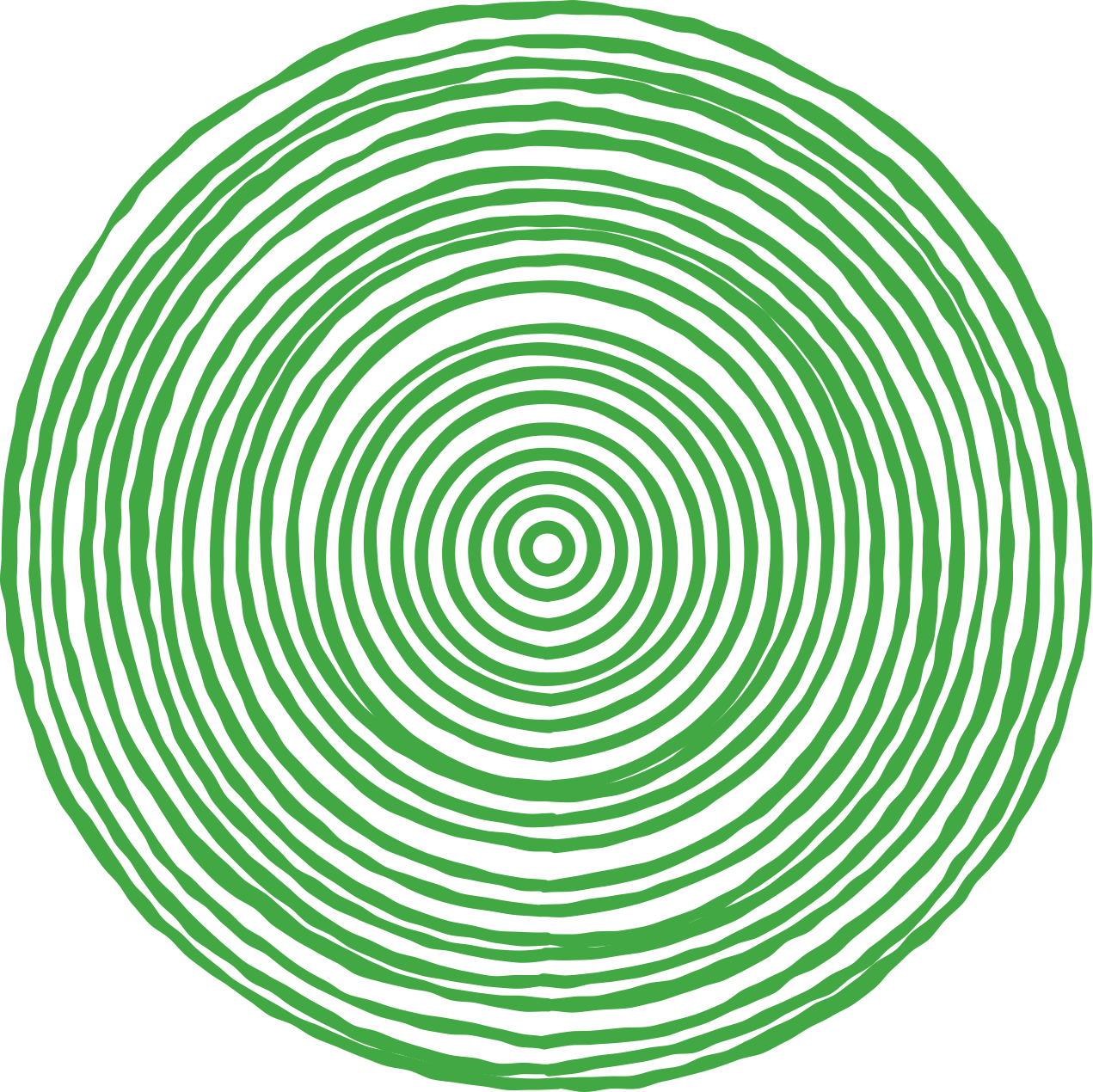 ---
-Temesgen Tchane -
Wheat Farmer, Ethiopia
.
"Despite our willingness to improve our livelihoods and hopes for a better tomorrow, the risk and worry that our annual income will be reduced is real and existent."
---
---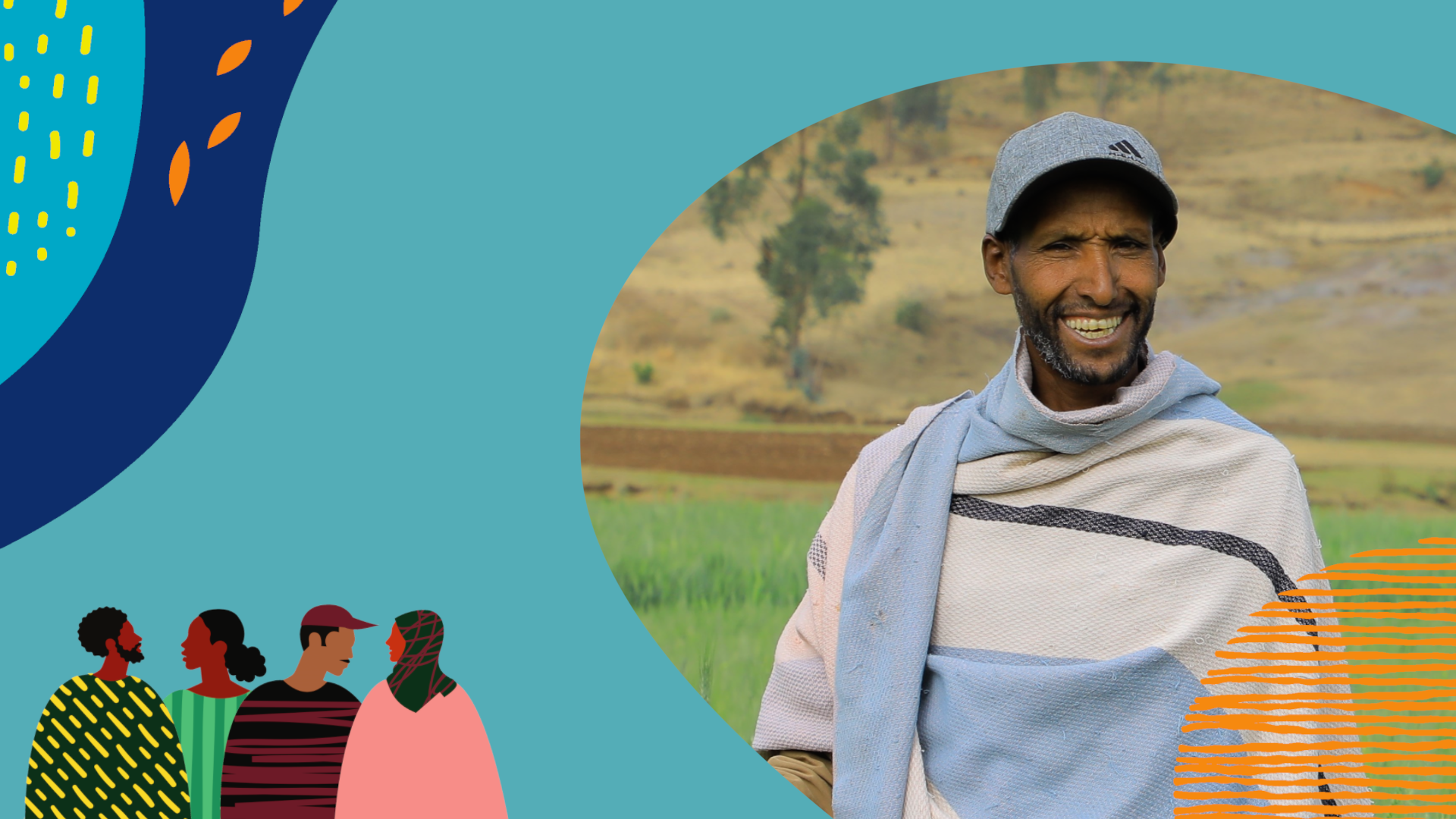 His solution: Modernization.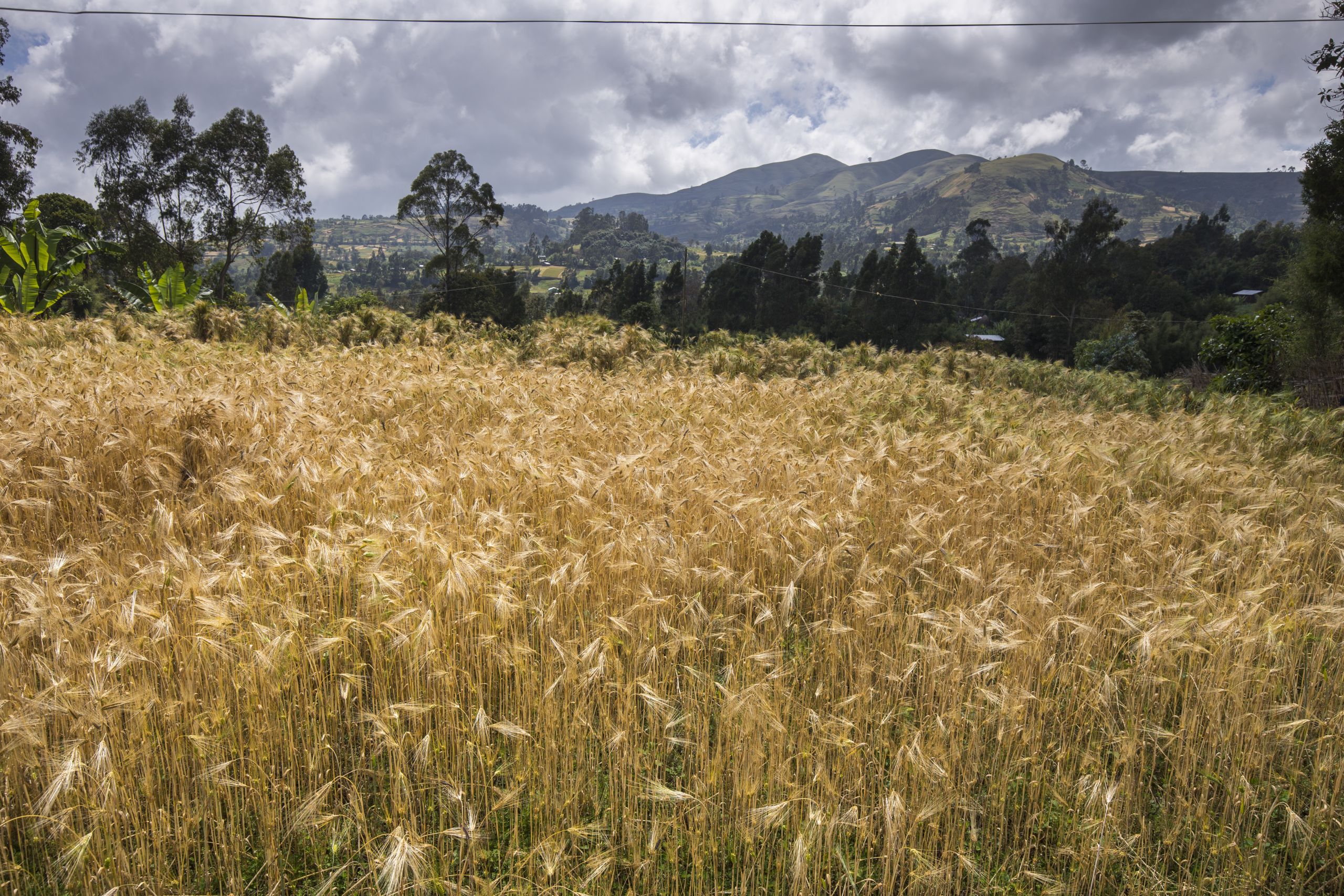 Temesgen, a wheat farmer from Ethiopia, has seen a lot of positive changes lately. His yields are more plentiful now. He and his family are eating healthier. Although he's far from the city, he speaks eagerly of the ongoing rural-urban development.
But he worries that it might not be enough. The changing climate has brought lengthy droughts, allowing the thick boukaya weed to compete with the wheat stalks for resources. A portion of each yield is lost to drought or damage, making the amount of saleable crop unpredictable. 
Nevertheless, he is optimistic that modernization holds the key. He hopes to access tractors and other equipment to help him work more efficiently. He's in search of tools that will help him clear the boukaya faster than it can grow. He'd like to find some high-quality seeds that will produce nutritious, resilient wheat.
As the world pursues a more sustainable path forward, he hopes to be ready with the technologies that will help keep the food system running.
---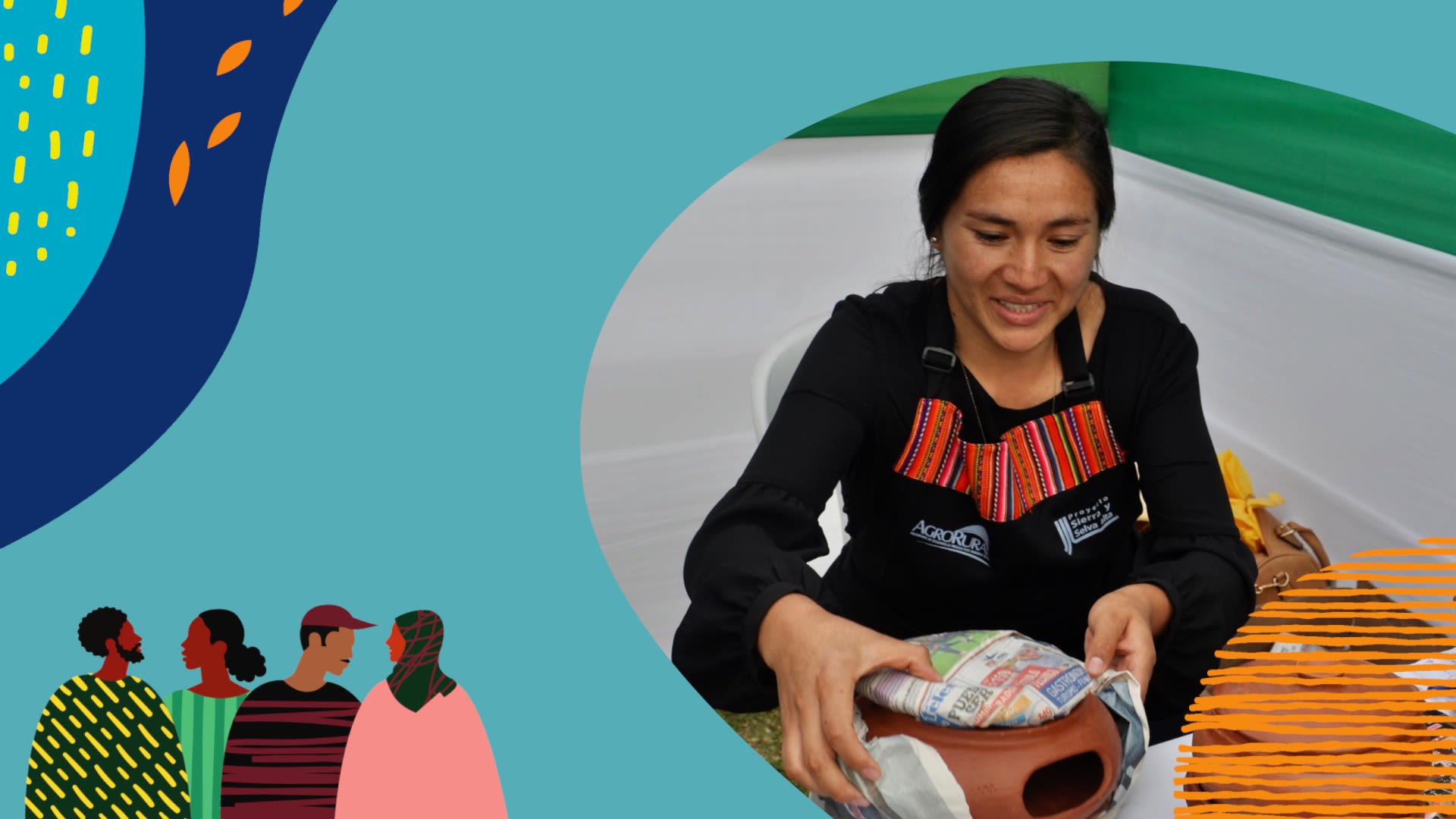 ---
- Shirley Casachagua -
Pottery Maker, Peru.
"Let us not forget that we must leave roots and wings as legacies for the following generations. The roots, so they remain firm and sustainable in their principles and values; the wings, so they can seek new horizons. "
---
She hopes for an equitable, inclusive, interconnected world.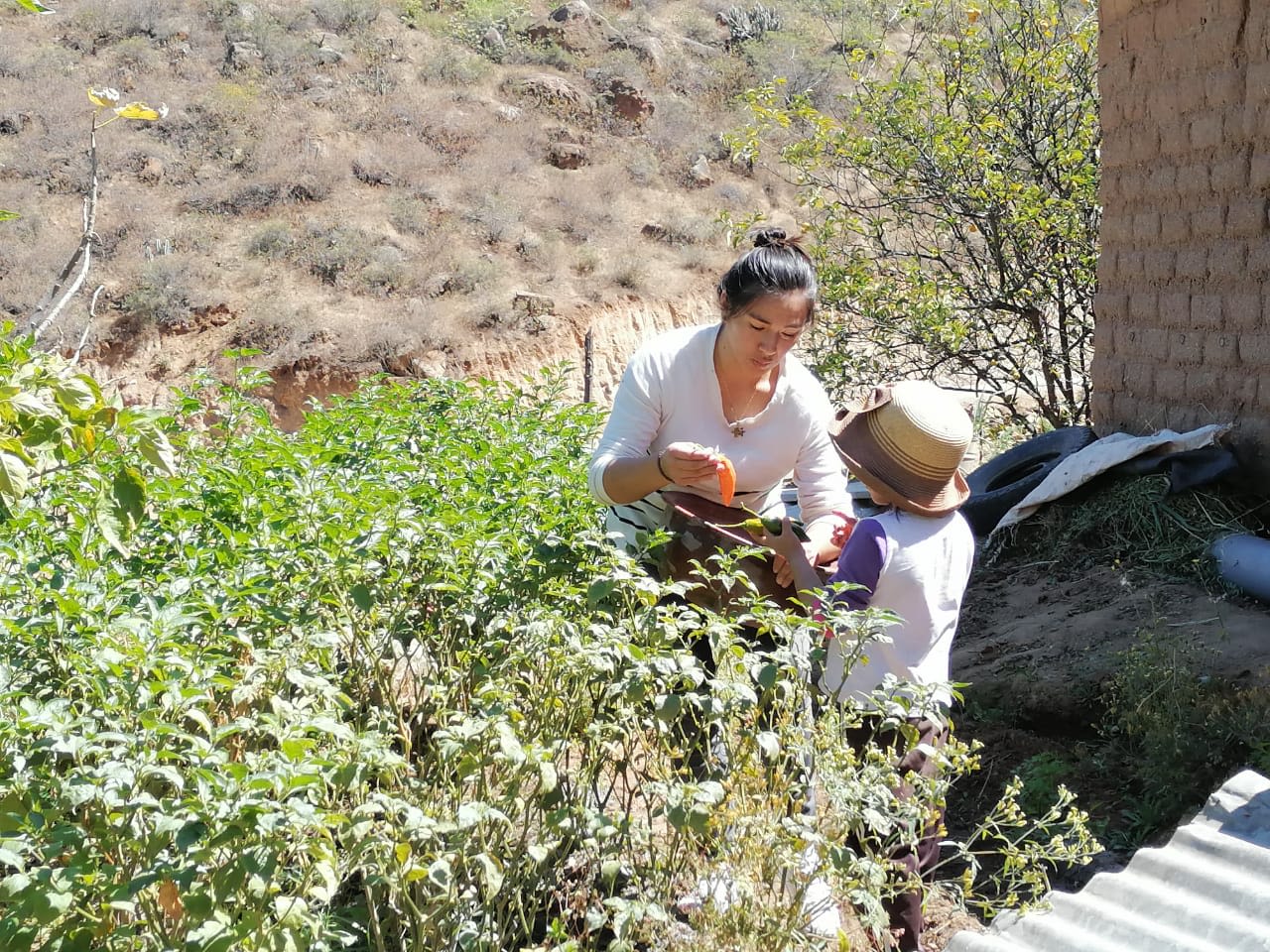 Shirley hears harmonies in everything she does. She can feel her connection to the earth in the pottery she casts, and her own experiences and challenges are echoed in her community of women artisans.
It's perhaps no surprise that she is troubled by all things discordant: She's mistrustful of the big agribusinesses near her ancestral lands.
She worries about the severe temperature swings brought by the changing climate. 
Most troubling of all are the barriers blocking her and countless other women from accessing the opportunities, responsibilities, and respect afforded to the men in their societies.
She knows, though, that restoring connection is the key to progress. She asks for more oversight of the industries contributing the most to climate change. She hopes to see the expansion of telecommunications networks.
Above all, she wants to see gender gaps
of all kinds close, so that women everywhere can realize their full potential.
---
- Shabana Bibi -
Farmer and tailor, Pakistan.
"I can foresee a better future only if poverty is eliminated. "
---
---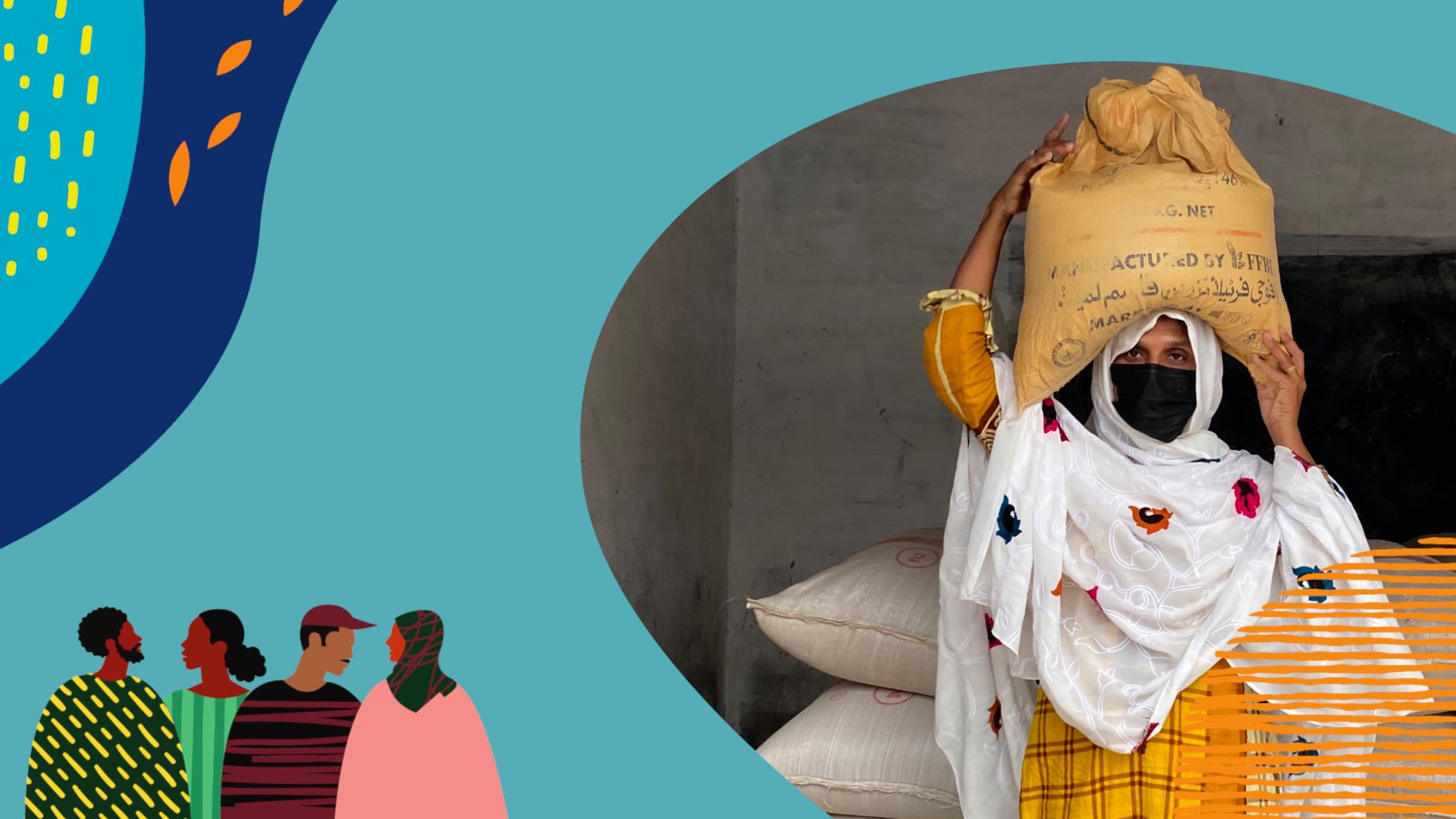 Her solution: Inclusive finance.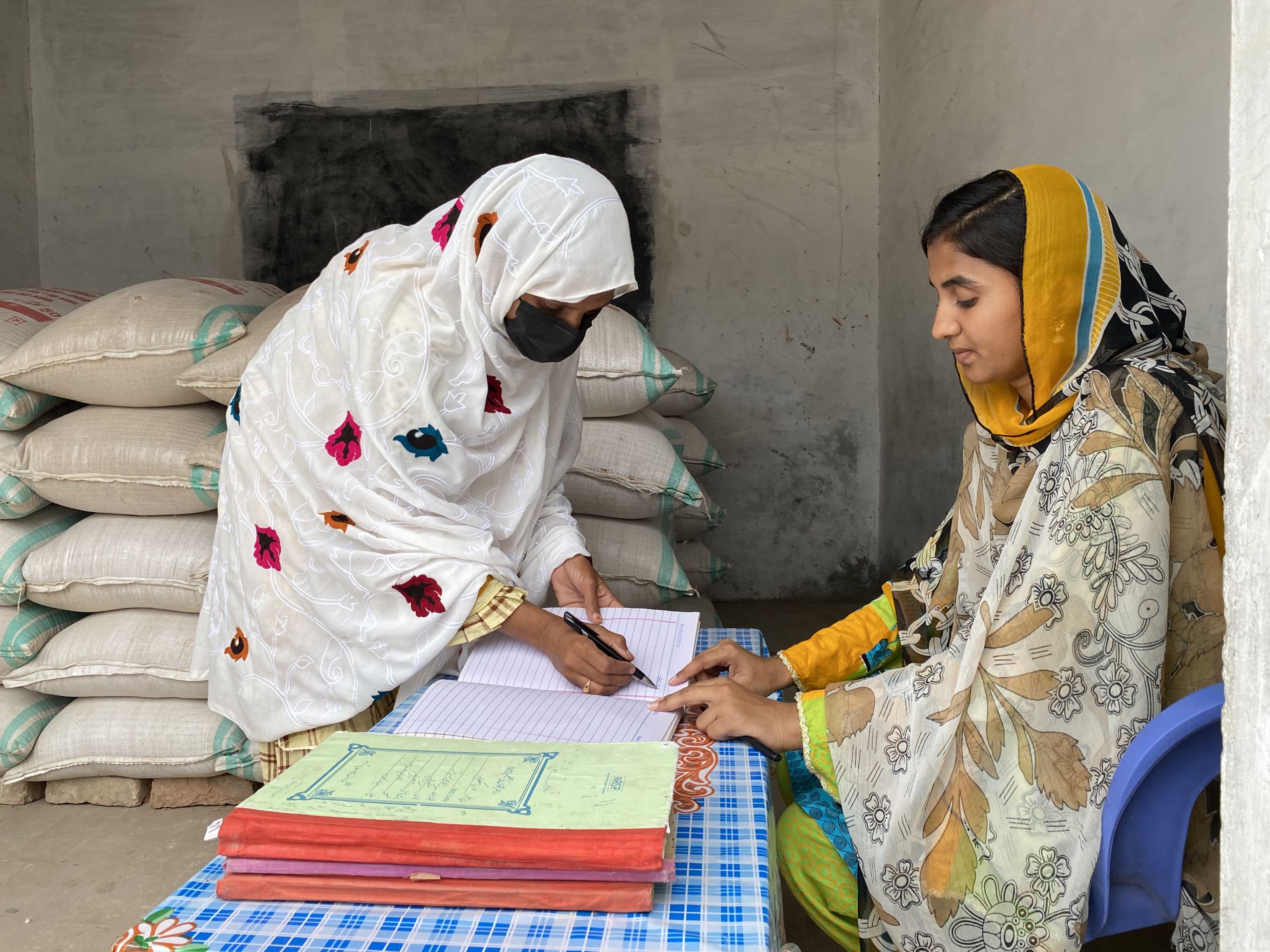 Shabana's day starts before dawn. Once her children have left for school, it's straight off to the fields – year-round, regardless of illness or extreme weather.
On days when she's called to a faraway field, she doesn't return home until nightfall. Then, if any new tailoring orders have come in, she sews late into the evening.
Despite her and her husband's ceaseless work, there's never quite enough to make ends meet. And there always seems to be an unavoidable expense around the corner: recently, for example, the price of potatoes doubled. It's a cycle that Shabana and many others living in poverty know all too well. 
Things are getting better. She has livestock to raise and sell now, as well as some wheat grains she can use to start her own crop.
And above all, even on the most difficult days, she never loses sight of the reason she works so hard: she's determined to give her children an education, as she knows that their generation will be entrusted with change.
For now, though, she wants world leaders to know that without the eradication of poverty, there will be no true progress.

---
- Kinley Penjor -
Baker, Bhutan.
" I want to ask world leaders to support youth around the world."
---
---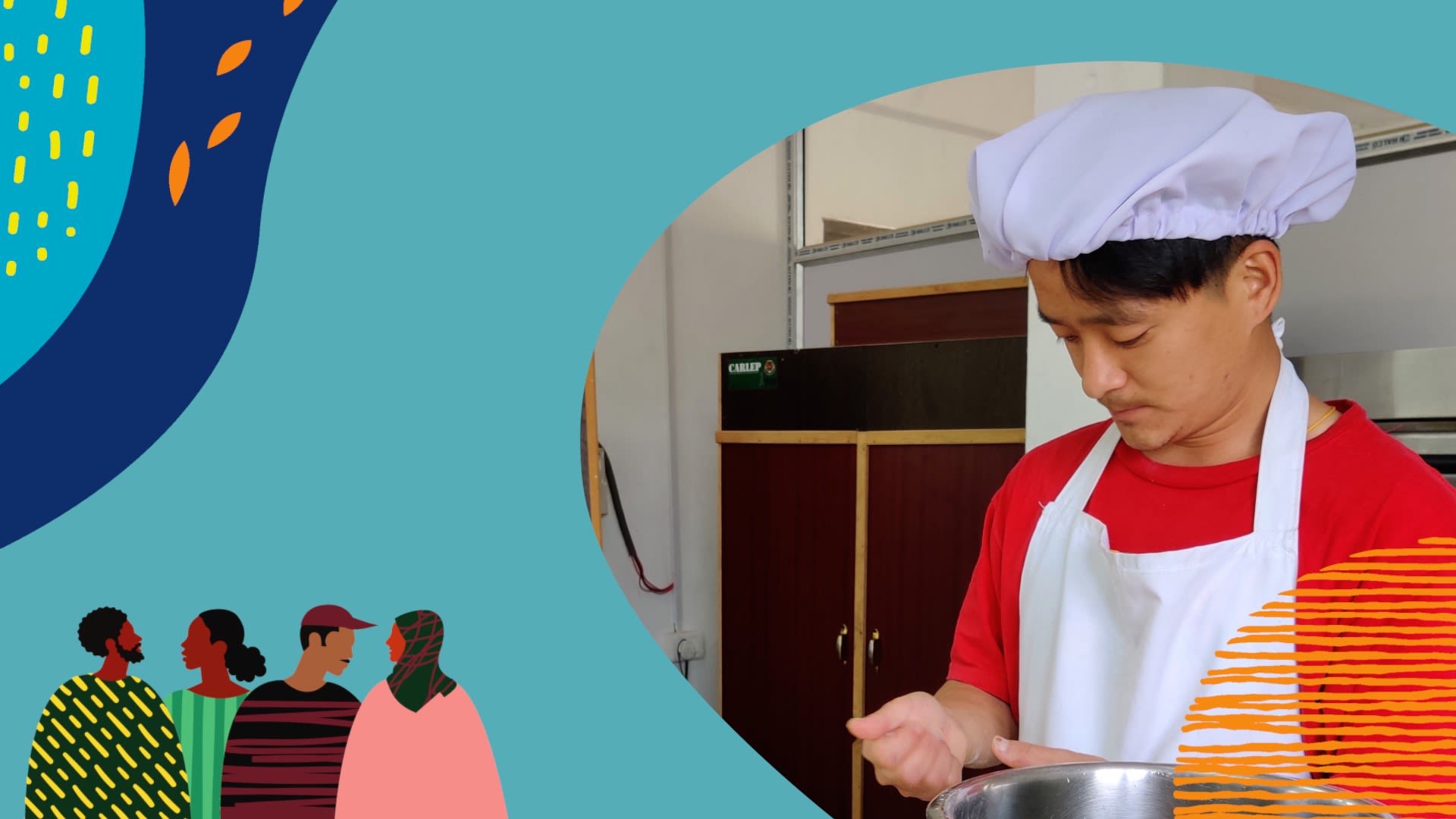 His vision: Education, training and good jobs
for all.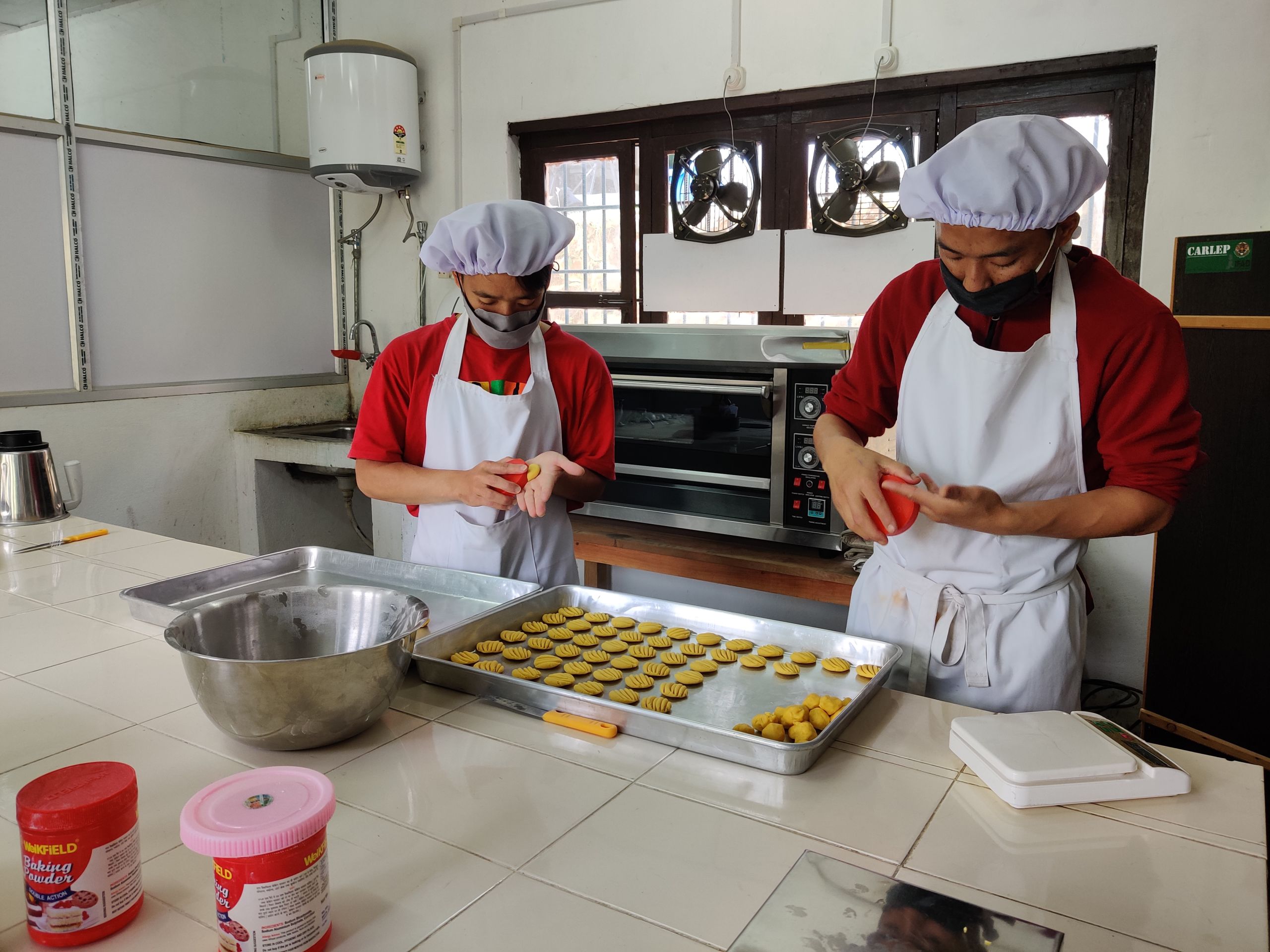 As he shapes each sweet on his baking sheet with meticulous skill, one might think Kinley's plans and hopes for the future are concentrated within the equipment surrounding him.
On the contrary, he's acutely aware of the challenges facing the entire food system he's a part of – and the role he can play in changing things for the better.
Some of his concerns do involve the bakery, to be sure. None of the equipment is automated, making it a challenge to keep up with demand. Meanwhile, he's having trouble procuring ingredients because climate change is making it difficult for the farmers he buys from to produce enough crops.
He knows businesses like his are a key part of securing farmers' livelihoods, and he sees upgrading his bakery's technology as a way to sustainably increase production and keep the cycle going.
Kinley is grateful for the opportunities he's had to develop his skills.
As he looks to the future, he wants to see similar opportunities made available to others, too.
---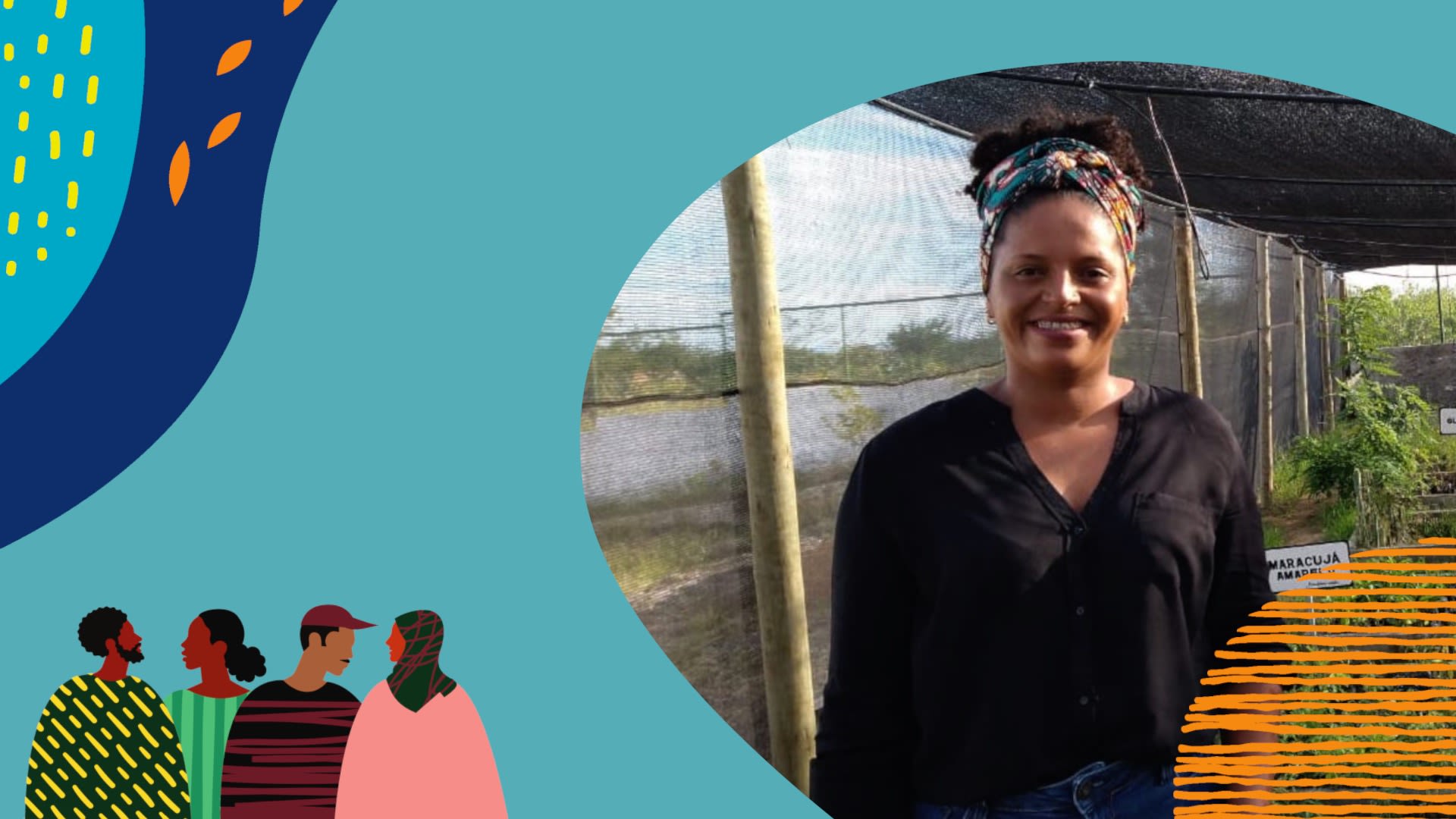 ---
- Denise Cardoso -
President, Family Farmers' Cooperative , Brazil.
"

The challenge of making our region viable – people don't believe it's possible. Yet, little by little, we are making it possible

"
---
Her solution: Organizing.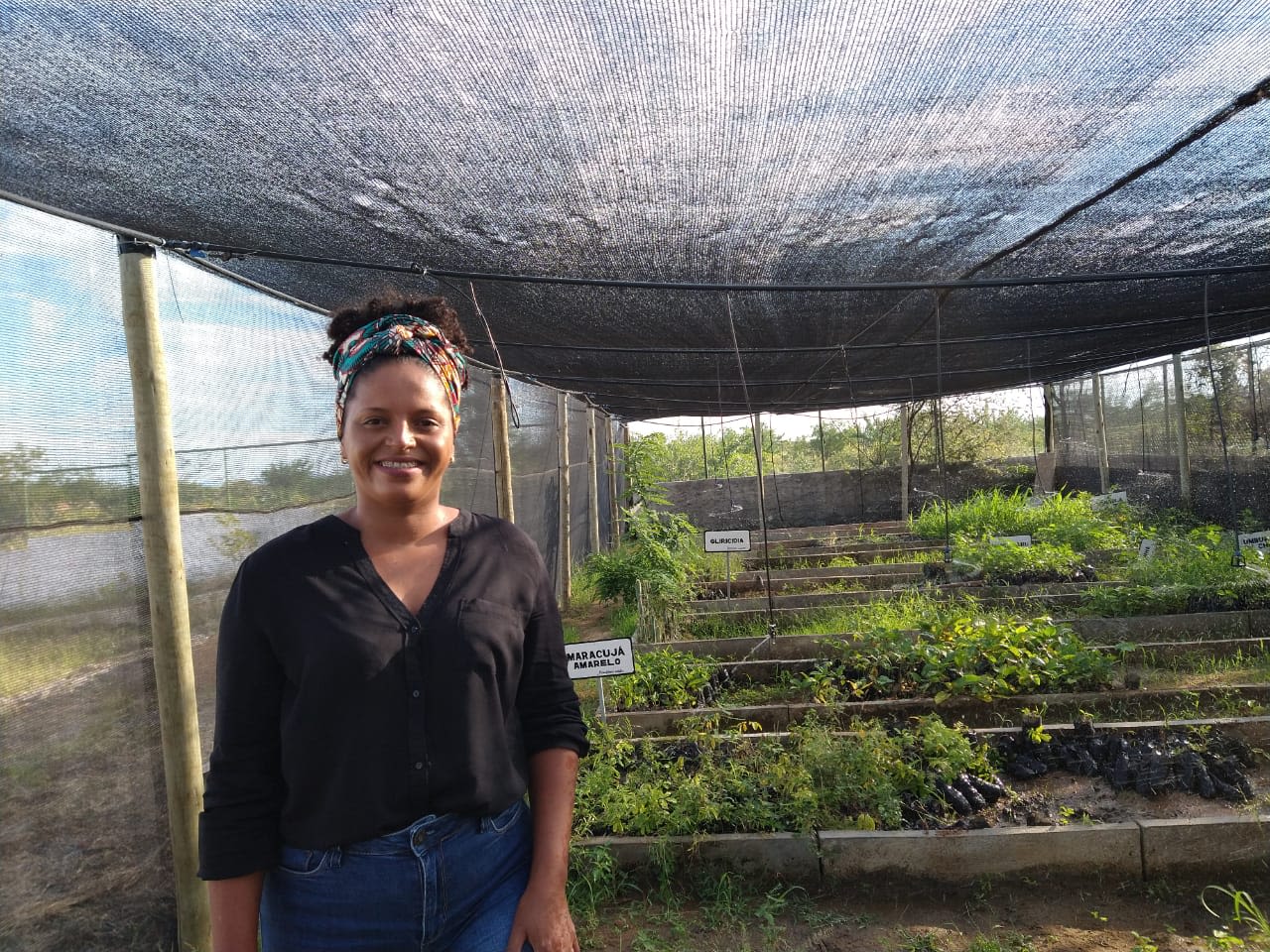 The daughter of family farmers, Denise grew up with the centuries-old customs unique to her corner of the sertão, Brazil's semi-arid region.
As the years passed, she saw first-hand how modernization threatened to leave her community behind. But, as she and her neighbours understood, the traditions often dismissed as relics of the past actually held the key to their future.
Today, she's the president of a cooperative of over 270 family farmers, dedicated to transforming their livelihoods through sharing their local specialties. 
Take umbú, for example: This fruit native to the sertão was practically unknown outside the region. But thanks to their new processing plant, the umbú-based jams, jellies and juices they've been making for generations can now be found on grocery store shelves all over the country.
Denise knows they need to keep moving forward. She's constantly working to forge new partnerships.
She hopes to see additional investments in family farming so communities like hers can keep producing efficiently.
In fact, she thinks strengthening family farming – especially by organizing – is the way to achieve a fairer future for farmers all over the world.
More than 700 million people still live in extreme poverty. Sustainable food systems can contribute to the fight against poverty by creating good jobs, improving access to food, and supporting healthy communities.
Up to 811 million people were undernourished at the end of 2020. Rebuilding our food systems to make them more sustainable, productive and resilient is essential for solving long-term hunger challenges.
Women produce between 60 per cent and 80 per cent of the food in most developing countries and are responsible for half of the world's food production. Inclusive food systems can empower and support women and bolster their livelihoods around the world.
Agriculture is the single largest employer in the world, providing livelihoods for 40 per cent of the global population. Sustainable food systems can create decent jobs and support the incomes of billions of people around the world.
Rural women and men are at the heart of sustainable food systems. Their activities create sustenance, prosperity, jobs and opportunities in some of the world's most fragile and remote settlements – laying the building blocks of peace.